CHAPTER 4 |

An Ancient Era Of Decadent Mythology
AW20 COLLECTION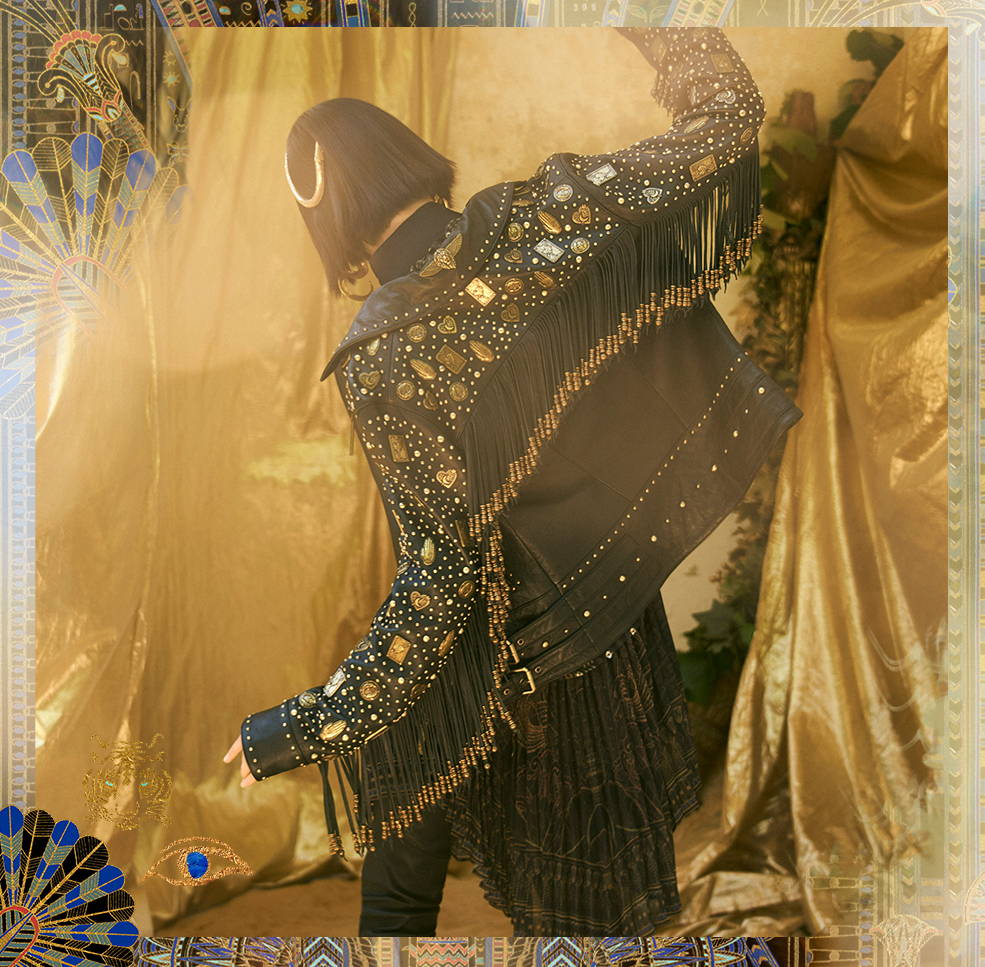 ---
Somewhere down a dimly light burrow, decadence takes the reins and pulls me into the ancient Egyptian era. 

Gold coated mazes hide cryptic messages in hieroglyphics and mythology, while a halcyon aura praise to Egyptian Gods embody an ancient extravagance that is unparalleled to anything of this modern world.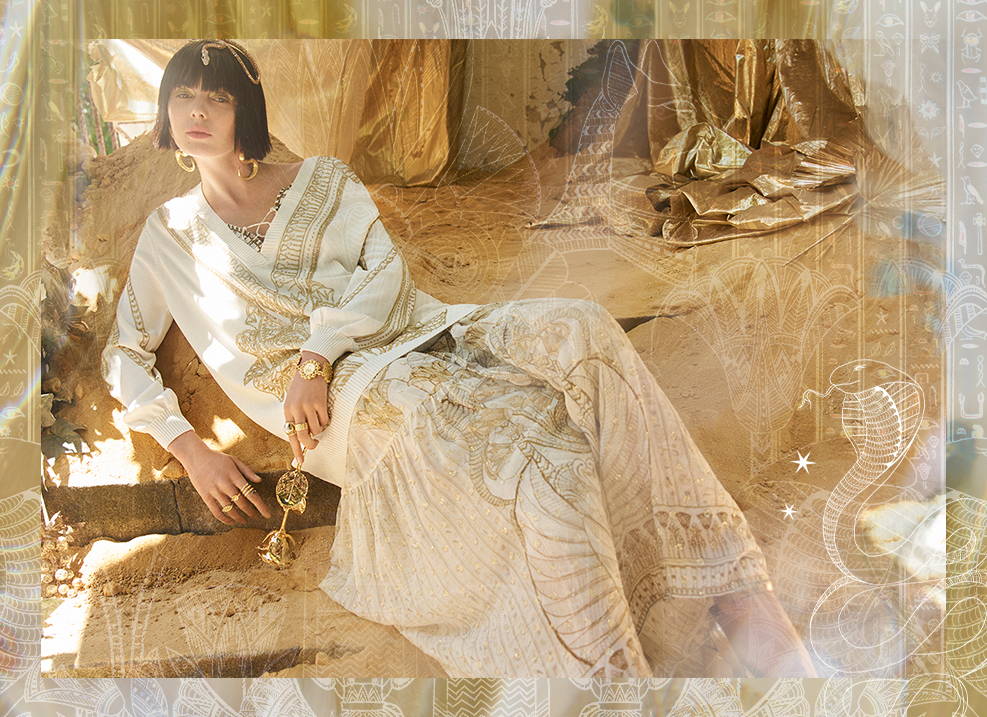 Embellished in jewels reserved for the Gods, I stand before a royal statue, and kneel for blessings and teachings.