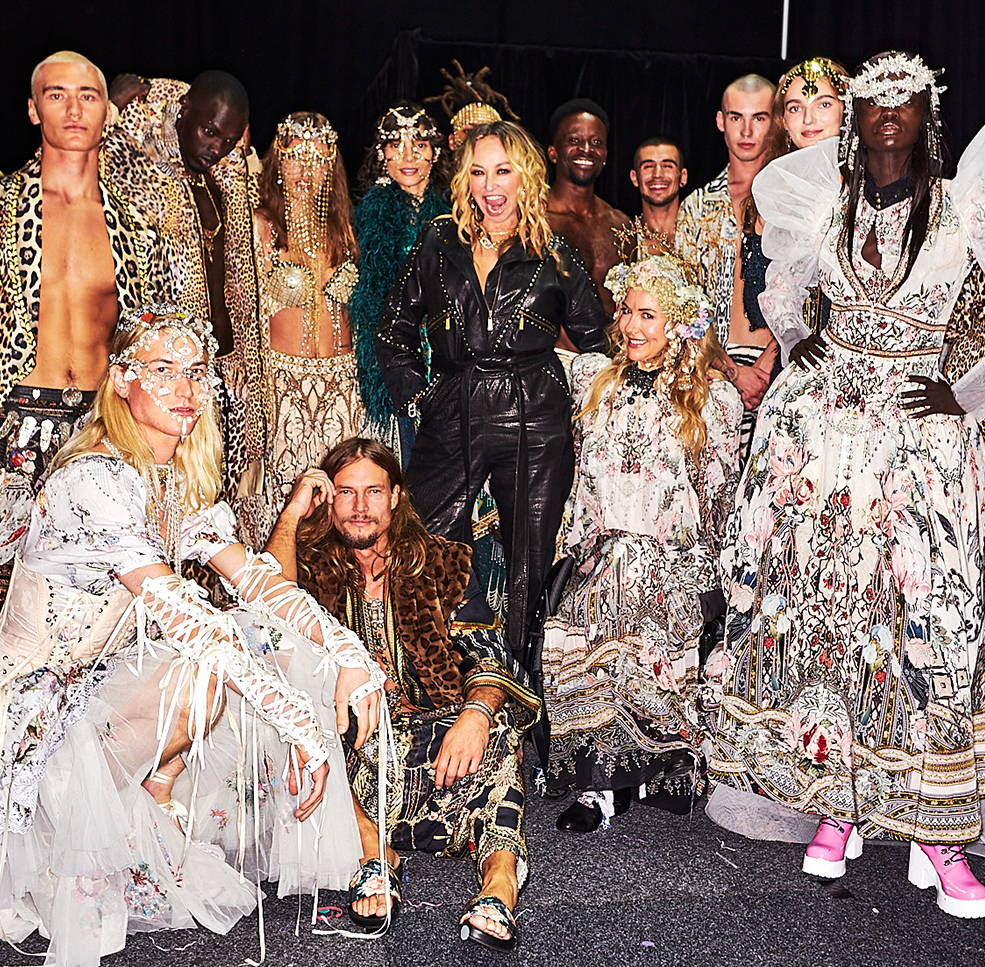 ---
My first show since the magic of 2018 and I'm still pinching myself! My heart is so full of love and gratitude - this girl can't wipe the smile off her face. 
We started wild and we stayed wild. I began the night roaring into Carriageworks on a Harley with the amazing @davidgenat, dressed in matching studded leather. Next stop was backstage, where all the fashion show chaos and magic happens!
In CAMILLA world, we take the word 'show' in Fashion Show very seriously. We're theatrical by nature and like to be playful and a bit unexpected when it comes to Fashion Week parades. Our shows are fun, they're moving, they're exciting and they tell our story.
The runway was a hypnotic dream, a whirlwind of dancers, models, and some very special people. 
As I evolve and journey through this crazy life, my design aesthetic does too. You'll notice a more edgy vibe: lots of leather, hardware, darker prints and of course, embellishment. My new collection  - a homage to all the wild dreamers, lovers, poets and musicians of times past – will be arriving soon.
From the bottom of my full heart I want to say thank you to all the angels who made this possible. The enormous amount of love in the room on Friday night spoke to my soul – I am forever grateful for you all.