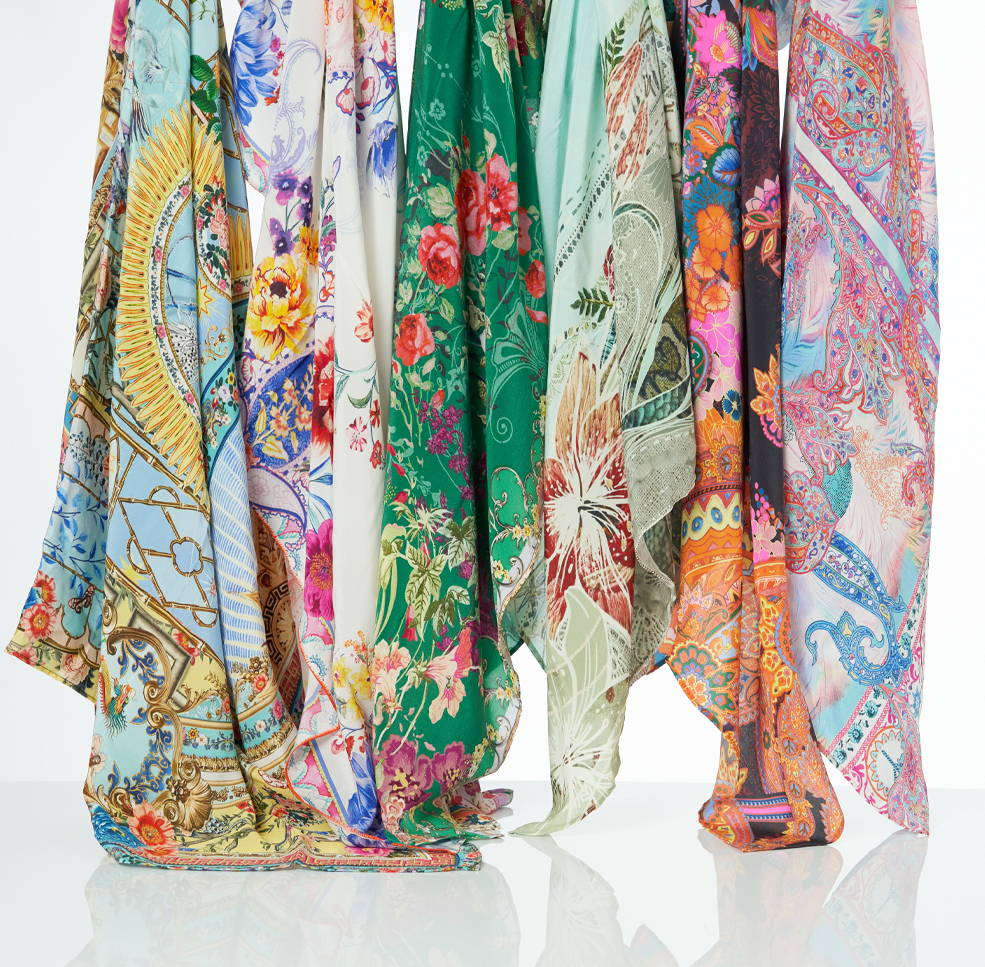 ---
At CAMILLA we believe there's nothing more powerful than the soul-shaking influence of sisterhood and the strength this connection brings. A woman alone has power, but together we make the greatest impact, because when women support each other, incredible things really do happen. 

This year, we've joined forces with the awe-inspiring Sydney Women's Fund to produce one-of-a-kind scarves, featuring iconic CAMILLA archival prints. A voice for women and a force for change, the Sydney Women's Fund has over a decade of experience in co-designing and funding innovative grassroots projects across Greater Sydney assisting local women and families in greatest need. Its research and engagement with local communities drives it to co-design and raise funds for projects that respond to, and are tailored to, contemporary needs. 
"This partnership with CAMILLA is a beautiful example of how we create connections across the city, building opportunities for women of diverse backgrounds to come together to achieve financial independence through job training and employment pathways. These special CAMILLA scarves have been made with love by the talented women of Sydney. A diverse group of women were employed for their creative skills in an earn-and-learn program by Sydney Women's Fund and its local charity partner, Community Support Services Inc in Bankstown," said Jane Jose, CEO at Sydney Community Foundation.
There really is no more beautiful a sight than the outstretched hand of one woman in another's direction. By lifting each other up, we change the world. That's why all profits from the purchase of these scarves will support The Hunger Project's Elected Women Representatives Program in Rajasthan.
It is mandated by law in India that 50% of all seats for village council leaders be held by women. However, most of these women lack the confidence and knowledge they need to stand up and fight for their seat at the table. In addition, the people in power often don't want them there. However, when more women occupying decision-making positions, a mindset of concern and inclusive development for all starts. It's why The Hunger Project works with these Elected Women Representatives to enable them to leverage their positions to create real change in their communities. There is power in the pack; triumph as a tribe.
Together, we make a difference.


No two scarves are the same and are available exclusively in CAMILLA Australia Boutiques.

Find your closest CAMILLA Boutique here.

With love xx