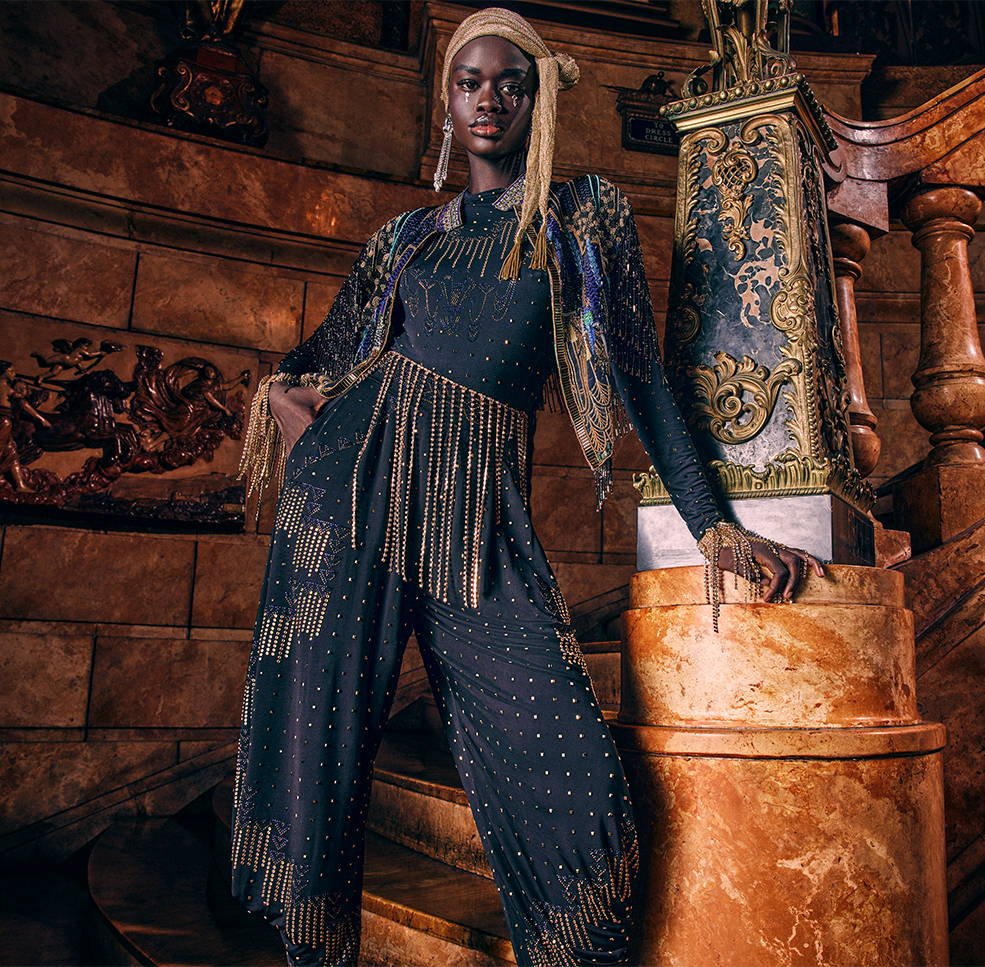 ---
We first soared back in time to the roaring twenties, getting lost in old Hollywood films and pouring through Art Deco art and design books all the while sipping champagne from sparkling coupes. 
It was the Jazz Age, where fun and freedom were the mood de jour. A dizzy decade where Fitzgerald flapper girls and bob haired bandits danced every night with dapper gentlemen and moody mobsters.
It was all poetic parties and curtain calls, we drink in the high-octane glamour of silver screen queens. We longed to sit in an underground speakeasy, sipping martinis with Greta Garbo and Joan Crawford, in a haze of Louis Armstrong jazz melodies.
These prints are an ode to this delicious era, with all over hot-fixed embellished flapper dresses, feathered trims, pretty pearls, and silk smoking suits.   Look closely and you'll find architectural lines, painterly peacock motifs, ostrich feathers, chandeliers and costume jewellery.