IN THE DESIGN ROOM:
SCENE SEVEN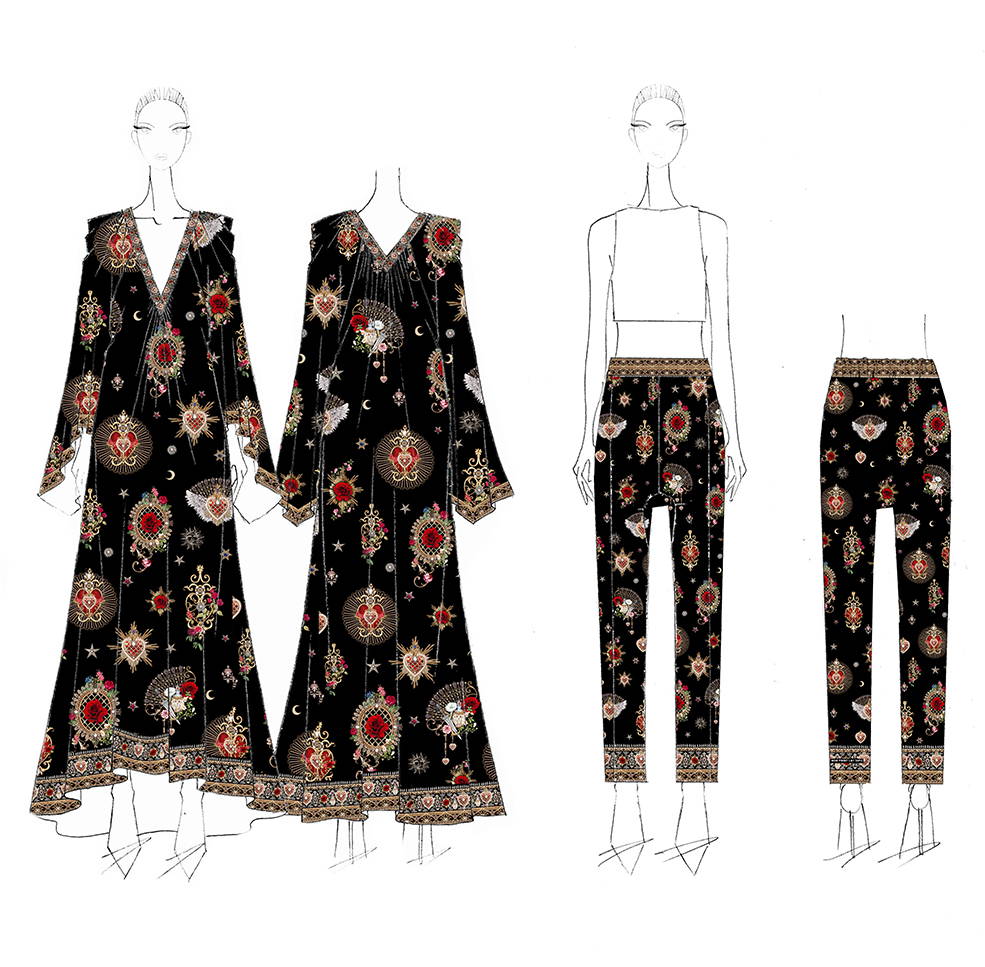 ---

The theatrics of a forbidden romance and the artiste centre stage, CAMILLA's latest prints take you on a Parisian rendezvous In this collection we are igniting flames of love and lust in a tribute to star-crossed lovers.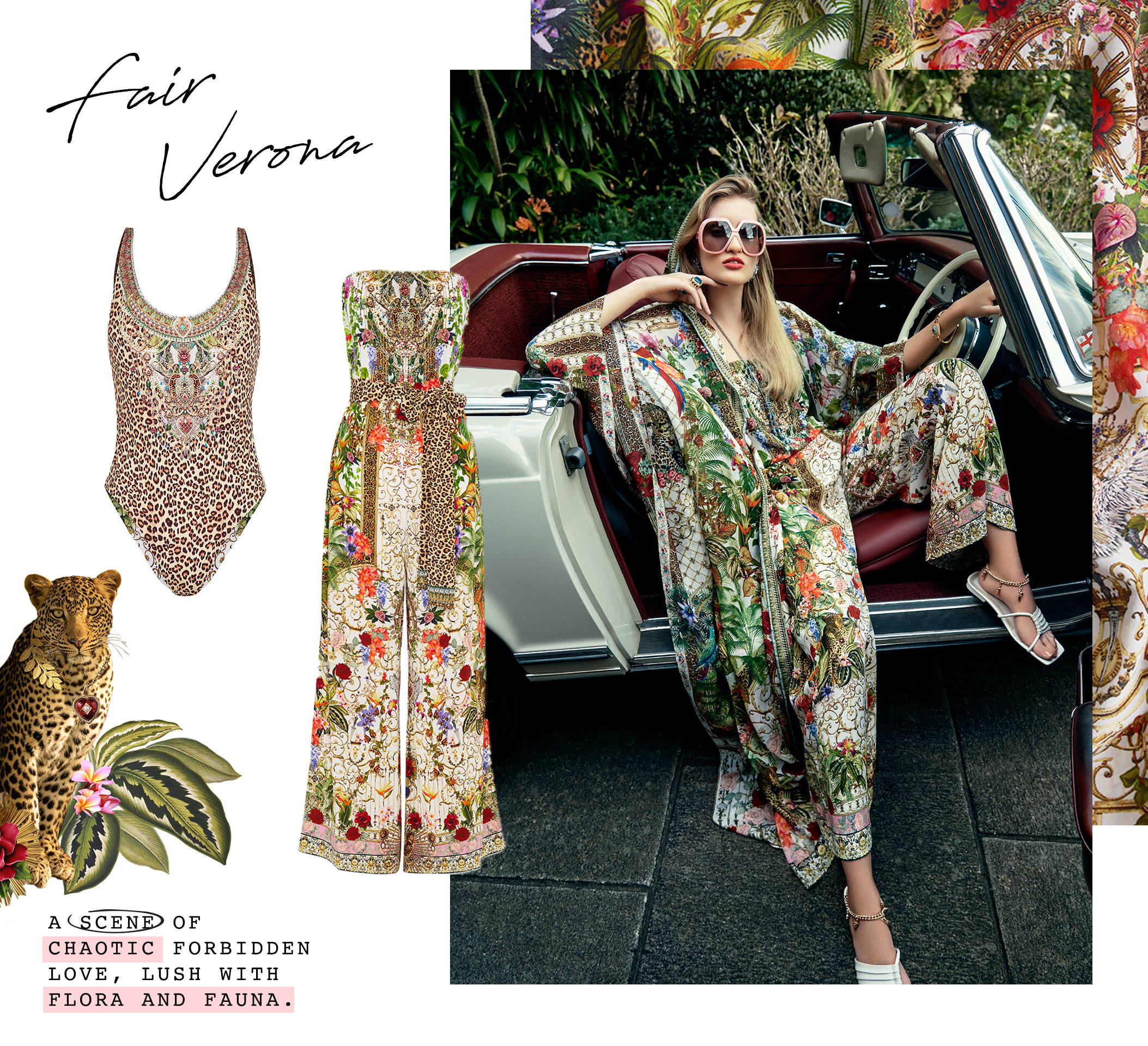 Location Veneto, this soft romance design is the luxe guide to the city of rich history and architecture. Blooms and plant life give Fair Verona a relaxing ambience. The colour palette makes for a must-have CAMILLA print: the base of luxe cream is complemented by lush green-house tropics and gold embellishments to create a wearable sanctuary, transporting you to your Italian daydream.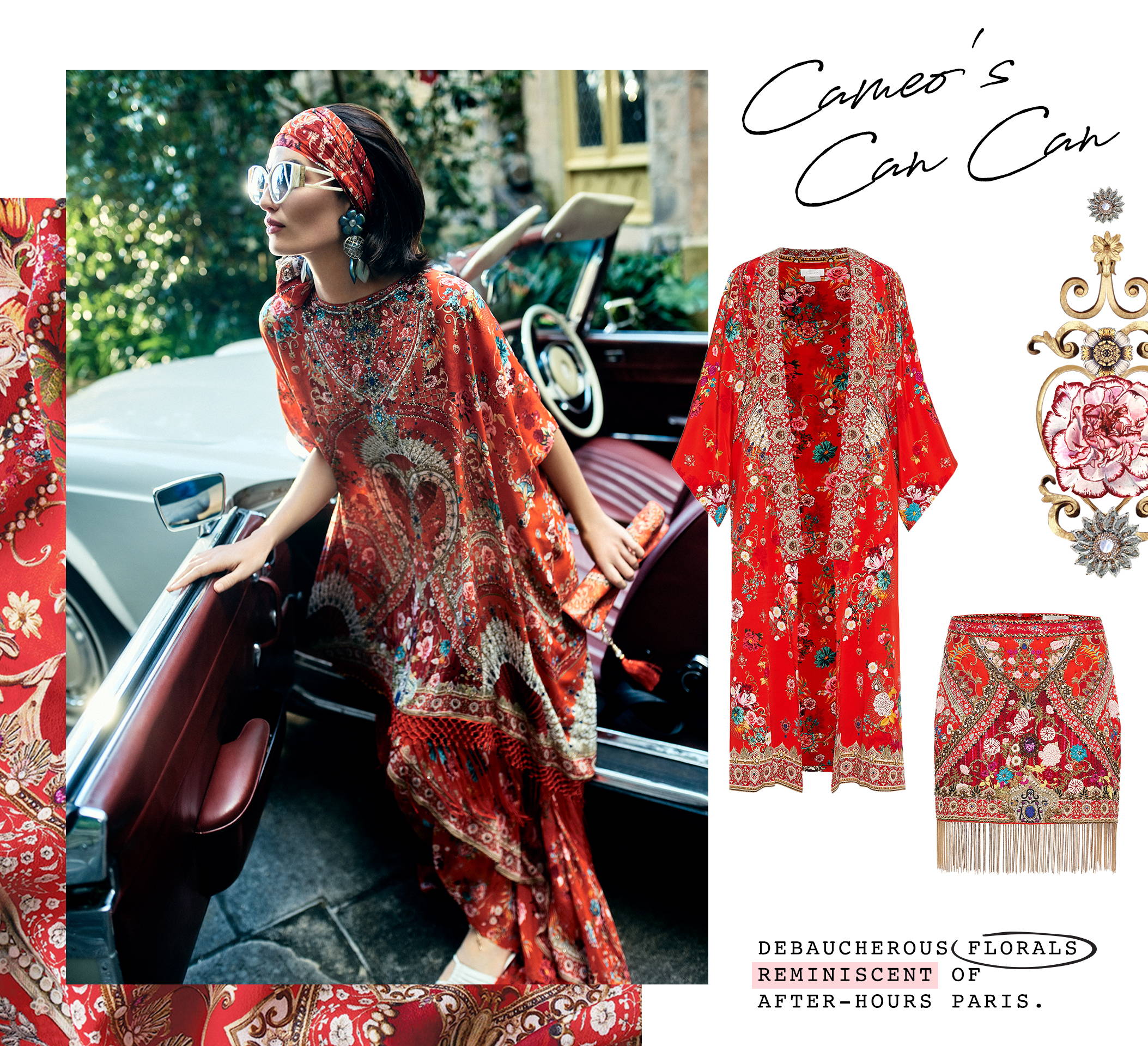 The bright scarlet shade encapsulates confidence and sensuality - Cameo's Can Can takes you centre stage of a Parisian burlesque bar. This print sees an intricate gold design that's given depth with navy jewels and a fan like pattern. All you need to be the top act is a feather boa and a flirtatious martini.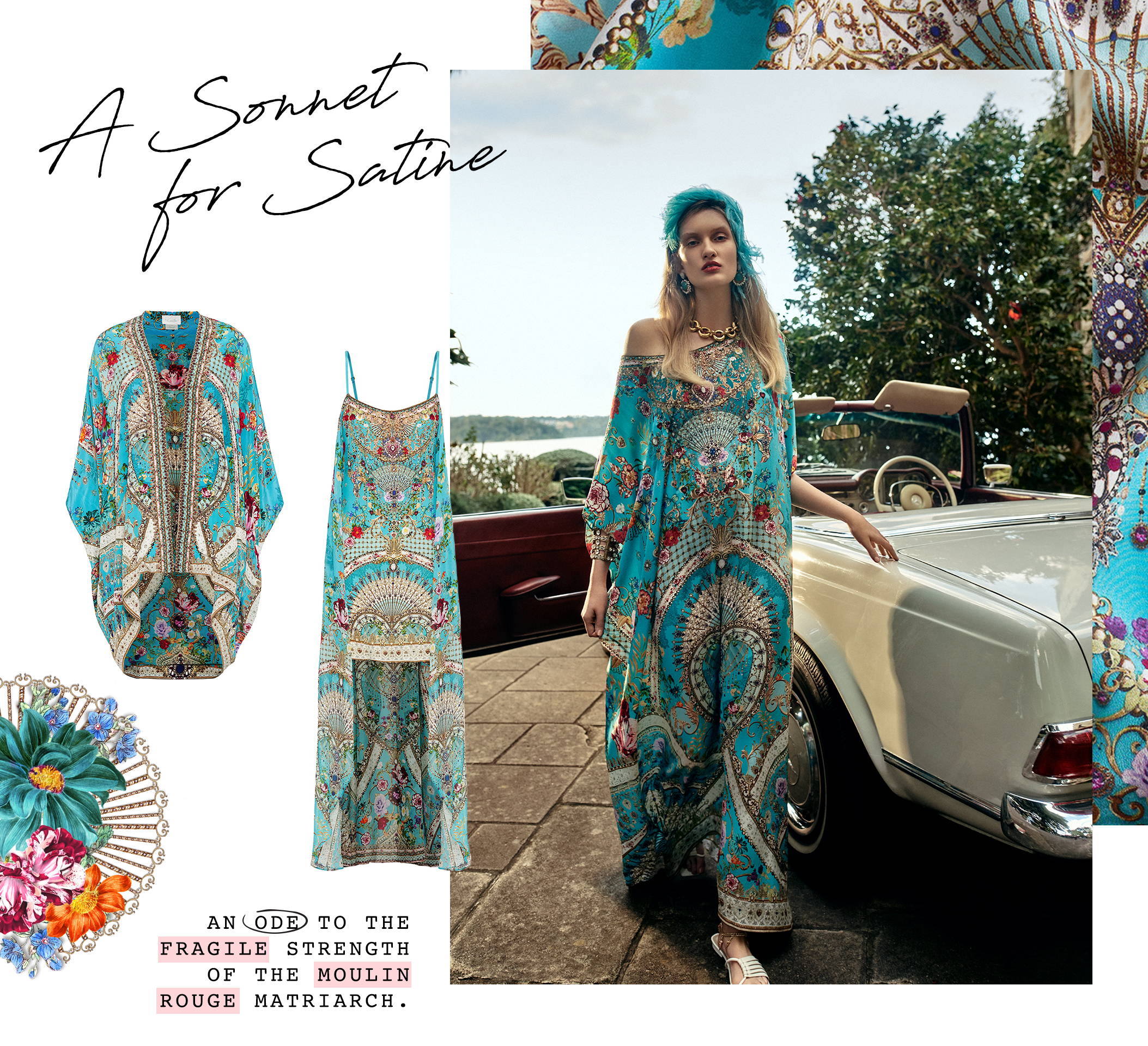 Cameo's Can Can's angelic sister, she is an illusionary dream. The mesmerising turquoise canvas immediately captures your gaze, finding a feminine touch of fresh floral blooms and delicate gold detailing. Dainty charms fall from heart-shaped designs creating an angelic-like aura.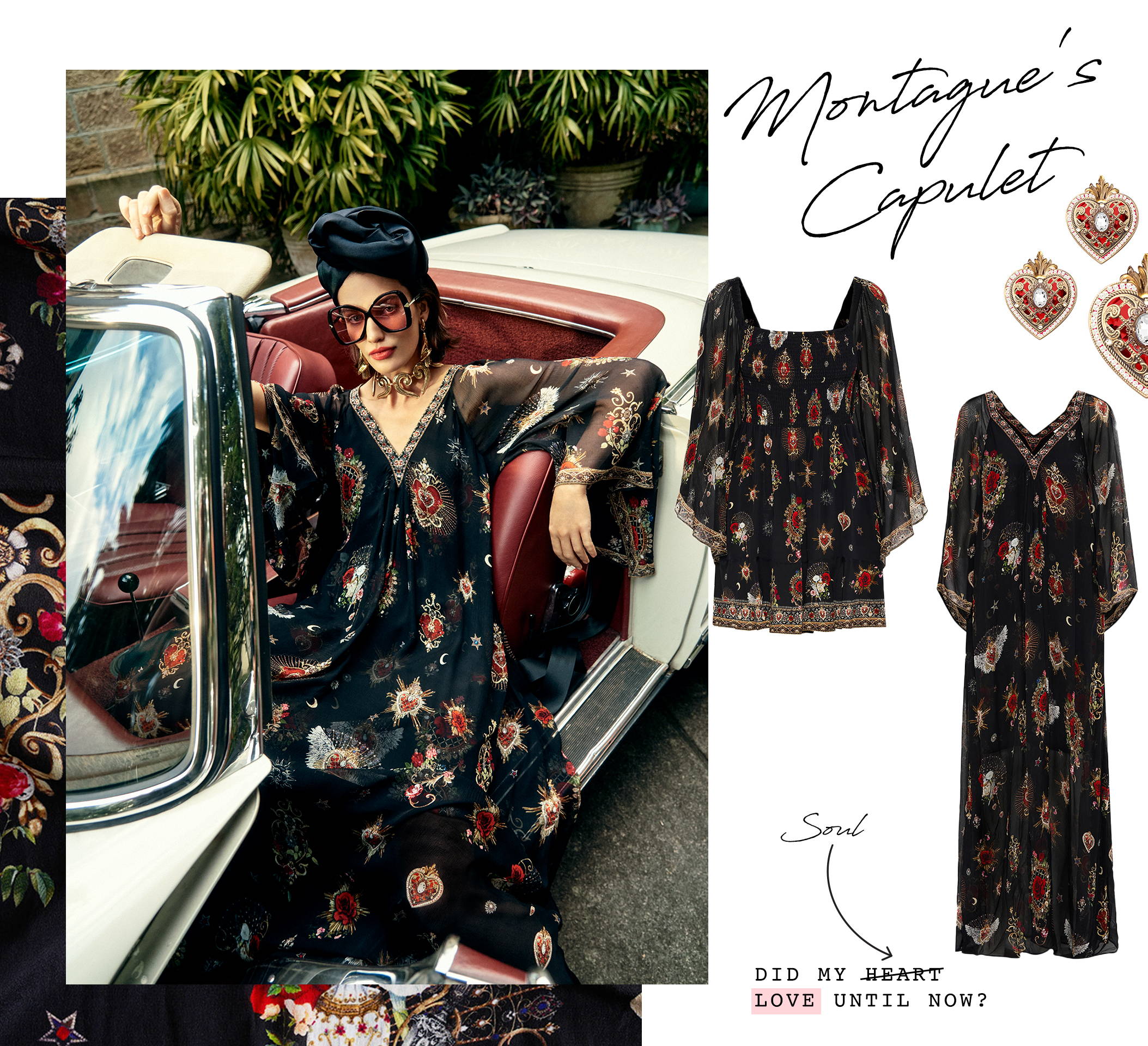 The unfortunate fate for these destined lovers, lilac to pale yellow soaked roses act as flirty musings against gold embellishment. The luxe black throughout the print tells a story of two worlds colliding. Delicate hearts, jewel pressed charms and theatrical daggers create an entangled sense of lovers tempting the forbidden.