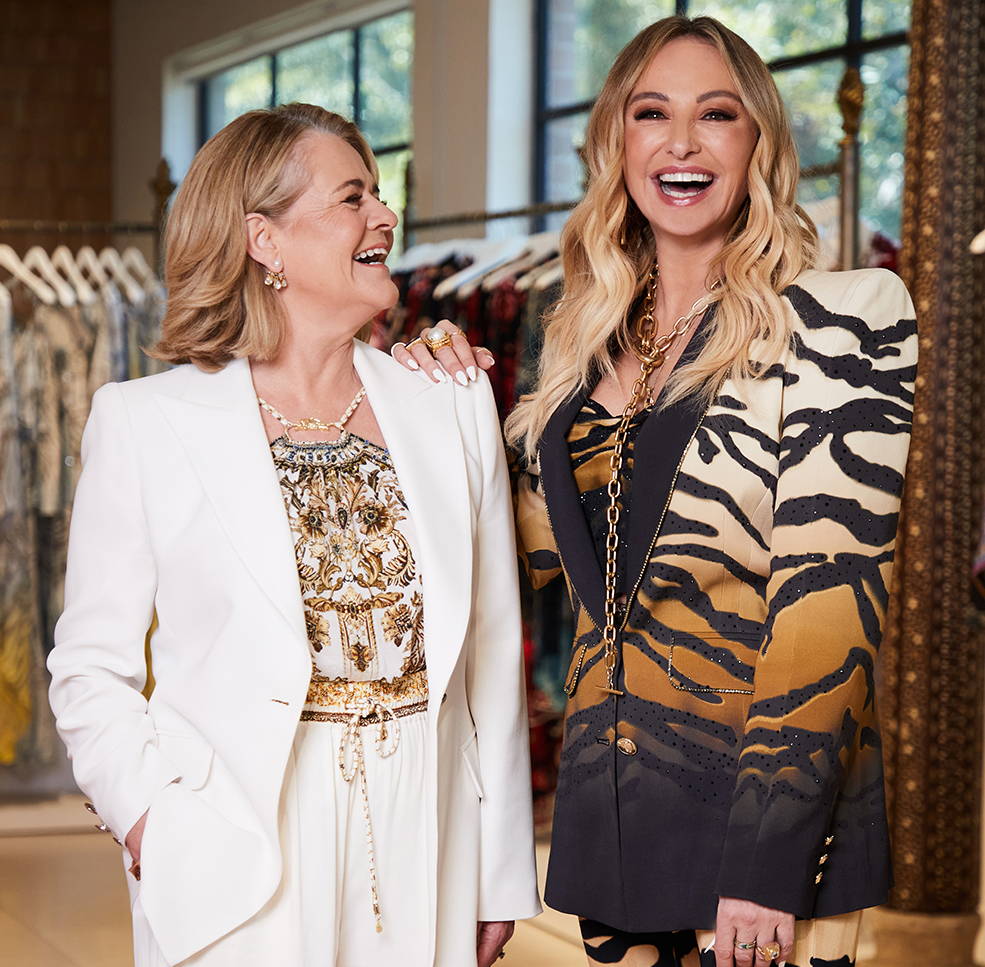 ---
This International Women's Day we are honouring the powerhouse women who inspire us to be who we are, who encourage us to become who we want to become, and who empower us to push the boundaries of what's possible.


We pay tribute to those fearless females who stand together in sisterhood and solidarity, who always support one another and who use their power to lift others up.
We are blessed to work in a business that is female founded and female led, so rather than look outside the brand for icons, this International Women's Day, we pay homage to two powerhouse women in our very own CAMILLA family.

This week, we celebrate our fearless leader, CAMILLA founder Camilla Franks, along with one of the newest warrior women to join our tribe and inspire us with her strength, Nicola Forrest, who is the Director of our first investment partner, Tattarang.

These two extraordinary women are an example to us all, proving that when we stand together, there's nothing we cannot achieve.
CAMILLA founder and owner, Camilla Franks, has always been synonymous with empowerment, diversity and equity. Even her very first runway show, some 18 years ago (which was considered 'rule-breaking' at the time) featured a size 20 opera singer, a pregnant woman and models of all heights, ages and abilities. 

"My purpose has always been to make people feel empowered, to make people feel beautiful, and to spread joy. Our dream is to drive change for future generations and create a brighter future. The bigger my business grows, the bigger capacity is for doing good in the world."

"I've finally found the perfect partner to help us colour the world. Partnering with Nicola and the Tattarang family is the perfect brand fit for our future vision."

"Through purposeful storytelling, creative and conscious empowerment and shared values and dreams we can take the business to a wider world stage."

"Together, we can elevate women on a global scale, harnessing the amazing artistic talent Australia has to offer, and lead with passion."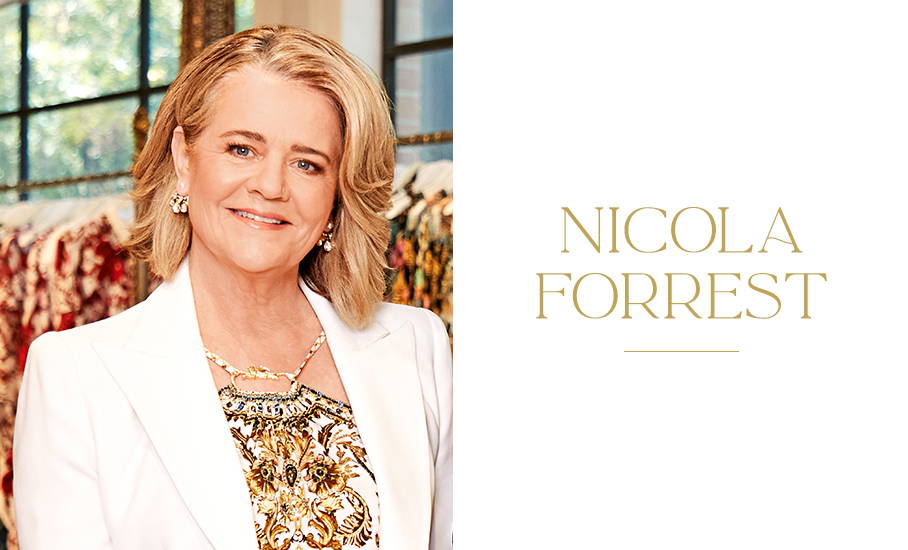 Director of Tattarang, Nicola Forrest, has made her mark by supporting female founders in the early stages of their entrepreneurship journeys, assisting businesswomen and supporting female creatives. She actively works to level the playing field for female entrepreneurs and woman-led or founded businesses.

"It's time for change: I believe that equal is greater and that having gender as a focus will deliver results for both women and men."

"This is good for business because there is a strong correlation between gender equality and organisational success across profitability, attraction and retention of best talent and business reputation."

"We will support the next generation of women entrepreneurs, who are willing to take a risk and back their dreams - Australia needs more entrepreneurs like Camilla Franks."

"Camilla is a brilliant example of a passionate and committed entrepreneur who truly cares about her brand and her customers and has put Australian fashion on the global stage, as well as being a role model to other female founders."

Our long-running partnership with i=Change has been a vehicle for lifting up those who need a helping hand. To date, you've helped us donate more than $550,000 to support female causes that make a massive difference in women's lives all over the world: The Hunger Project, the National Breast Cancer Foundation and Women's Community Shelters.

These charities are on the frontline, preventing child marriage, protecting victims of domestic violence and reducing the number of women dying of breast cancer.

In honour of International Women's Day this week, we have tripled our donation to $3 for every online order. We've even moved the dates of our beloved treasure hunt, the CAMILLA online warehouse sale to align with International Women's Day, so that we can donate even more money. And in doing so, help support, protect and empower even more women.

The Hunger Project is an Australian charity that aims to facilitate programs for women and girls living in marginalised areas of India to develop skills and knowledge that empower them to make positive and tangible cultural and structural changes within their communities.

Breast cancer is the most commonly diagnosed cancer amongst women in Australia. The National Breast Cancer Foundation is Australia's leading national body funding world-class, game-changing breast cancer research. They receive no government funding, so rely on community donations to aid in finding the cure and ending the suffering of millions of families.
More than one in two women across Australia who seek a bed in a crisis shelter are turned away every night, mostly due to a lack of space. Women's Community Shelters works with communities to establish new shelters, which provide short term emergency accommodation and support in a safe environment that enables homeless women to rebuild self-esteem and achieve control and fulfilment of their lives.