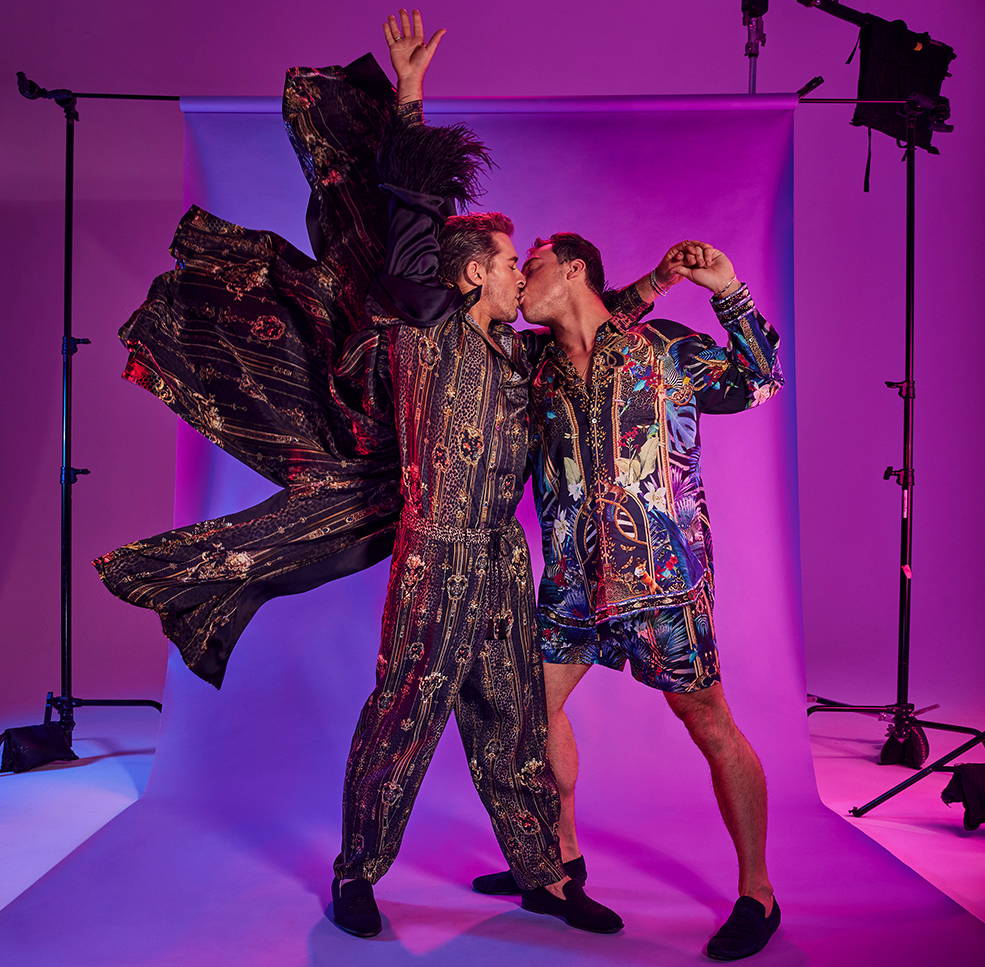 ---
I stand loud and proud alongside all our LGBTQI+ friends. For Pride Month and beyond I would like to see everyone open their hearts and minds in the spirit of inclusivity, loving and accepting everyone for who they are. Love is love. Let's all walk this beautiful rainbow road together. What a wonderful world it would be…
xx Milla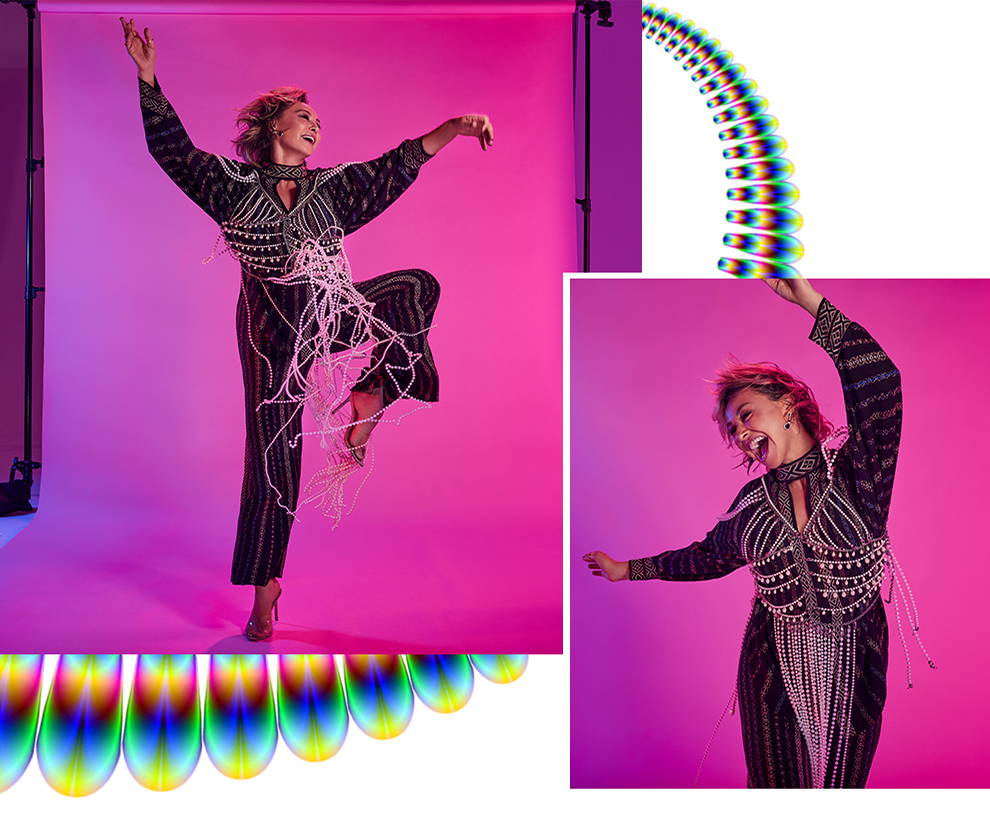 ---
COCO JUMBO

Bring in the love Y'All! Coco Jumbo in full SLAY mode and laying down the law for PRIDE Month. "For Pride I'd love everyone to embrace and truly love themselves, love whoever they want to be and live without restrictions. With COVID we've had so many restrictions, so now it's time to break free and just love everybody."
Drag Queen @cocojumbo streaming now on Ru Paul's Drag Race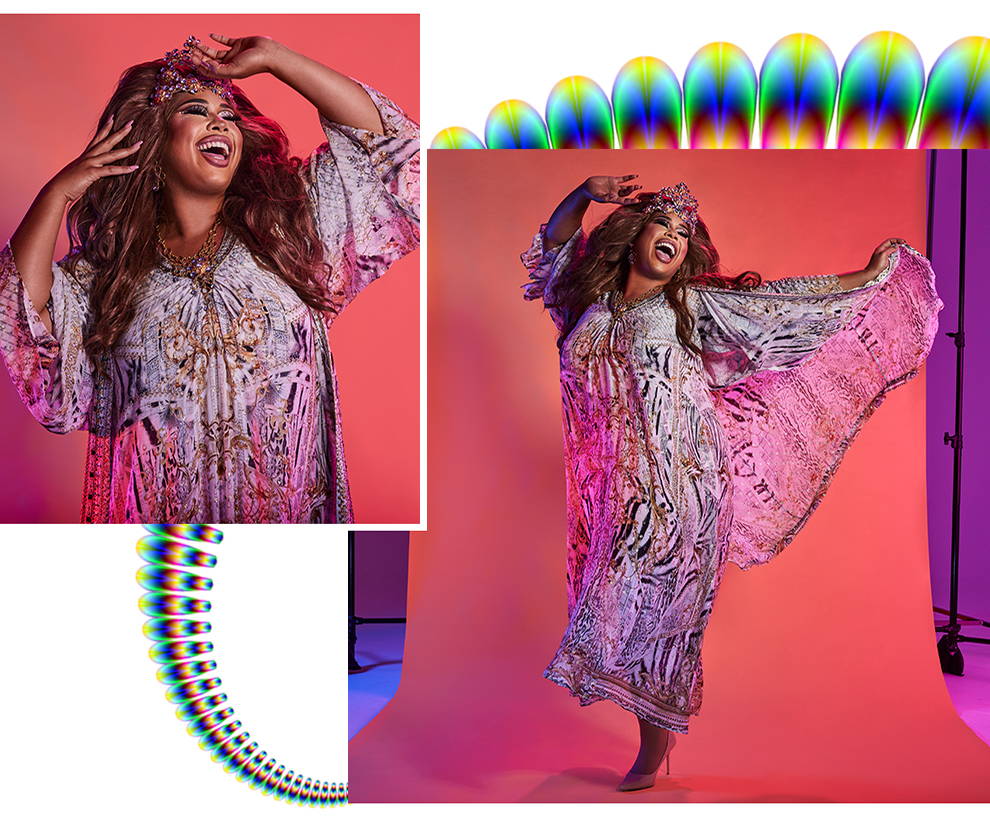 ---
HUGH SHERIDAN

A kiss is just a kiss. The world will always welcome lovers. We LOVE  this shot of Hugh Sheridan and fiancé Kurt Roberts taken just days before Hugh proposed on the opening night of his show 'Hughman' at the Adelaide Fringe Festival. On set we asked Hugh what cause or issue he would like to bring awareness to for Pride Month.
"Personally, the issue I'd like to bring to the table for pride month is the issue of inclusiveness. I want us all to remember that everyone should be free to explore their sexuality and/or their gender preference. Remember that everyone is allowed to take the time to work out who they are. At any age people can change. Human beings change and grow as the world around us does - So if one day I feel like being with a boy, or one day I feel like being girl, that choice is mine. No one should deny someone else their self-expression. And this is particularly important for the community to support to ensure everyone gets a shot at being their true selves."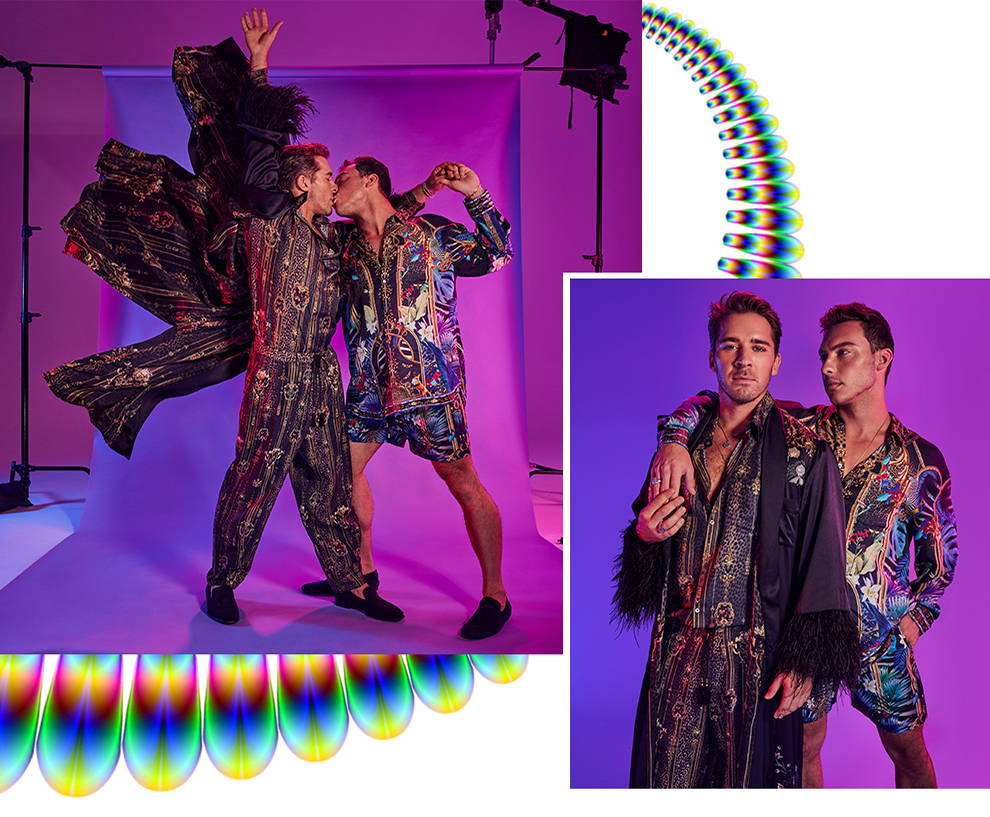 ---
What a beautiful world it would be. What a beautiful world it could be…
"I think that it's really important to raise awareness around the trans and non binary narrative - Around pronouns and respecting trans voices and amplifying trans voices. Sadly, the trans community are dying at a disproportionately higher rate, and the more visibility we can give and the safer we can make the world for trans and non binary folk, the more beautiful the world will be – so that's something that is very close to my heart."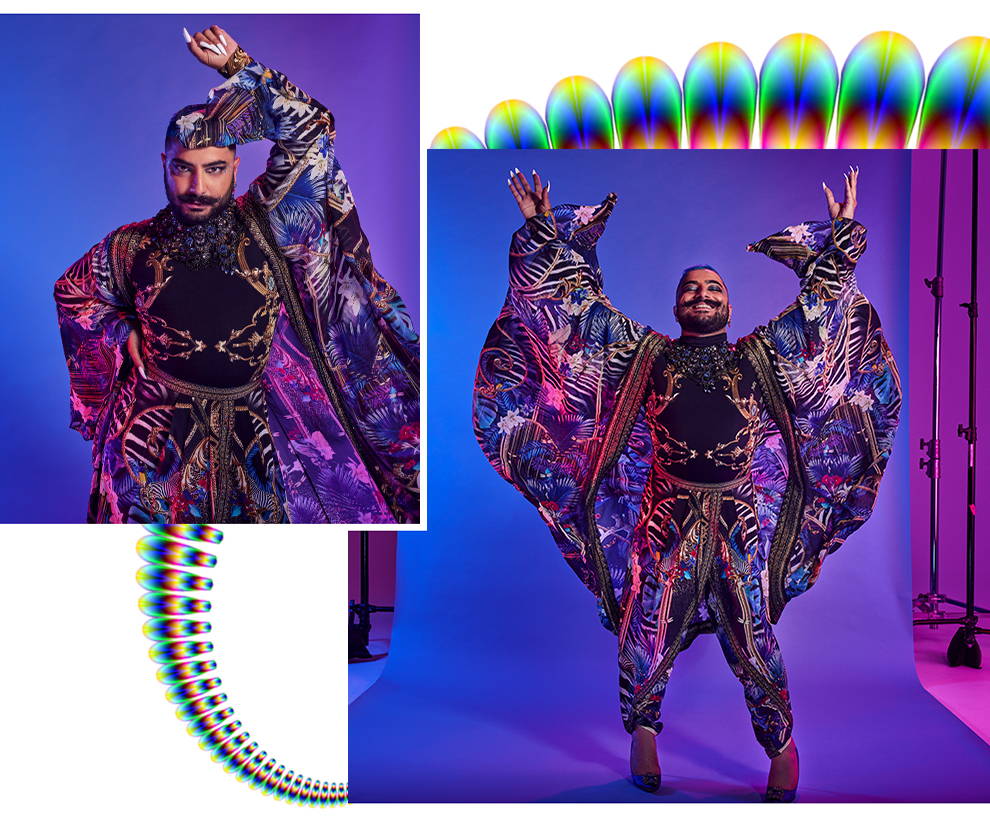 ---
Let's hear all voices. Embrace the change.
"To be proud as an Australian Queer person, I need to be proud of how the issues of LGBTQI+ first nations people are addressed by our community as well. Indigenous rights are still ignored. Sacred aboriginal sites are still being decimated. The government needs to address the 'change the date' issue and the rights to use the aboriginal flag. I would really like us all to become more aware of the specific challenges LGBTQIA+ First nations people are facing within our community, as well as support black owned business and artists."