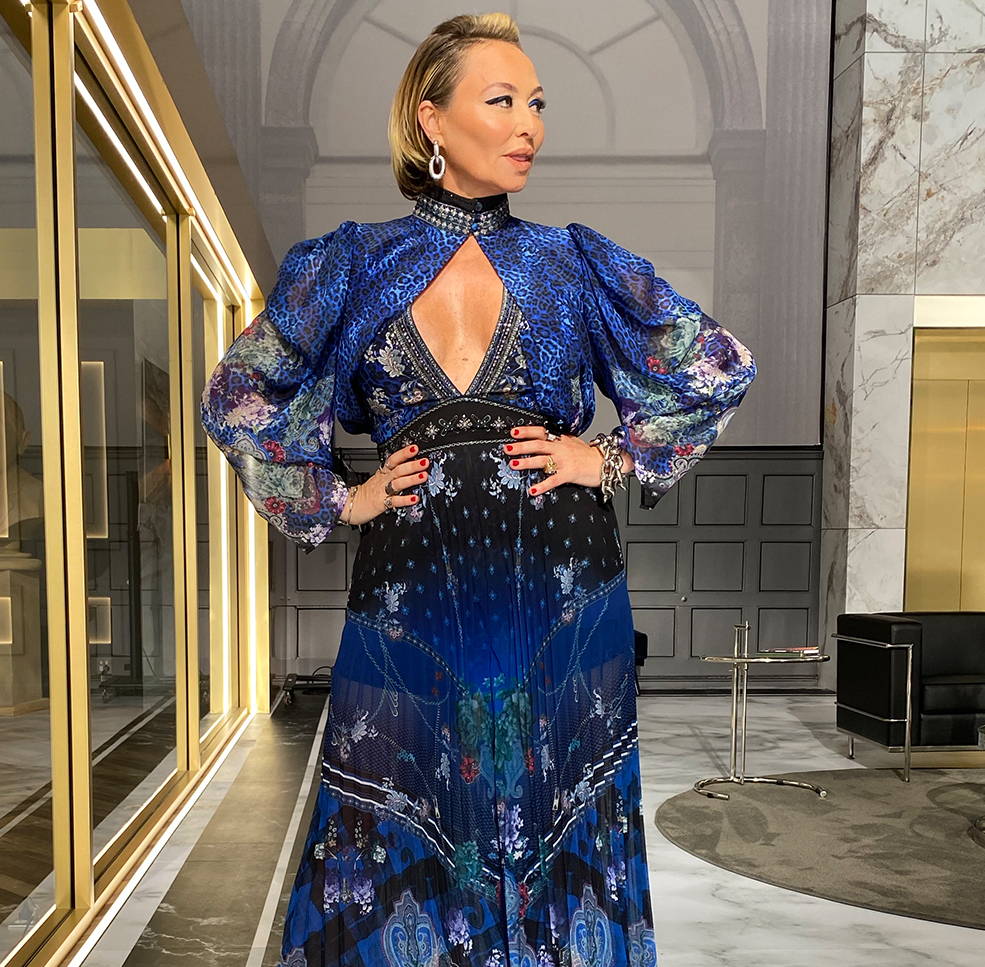 ---
Milla has taken to our screens, battling it out on Celebrity Apprentice to raise funds for the National Breast Cancer Foundation. If you like what you see, here's how to shop her looks.
What Camilla Franks Wore Episode Nine

Punk princess Milla rocked the boardroom in a poetic tribute to all the rebels and misfits before her.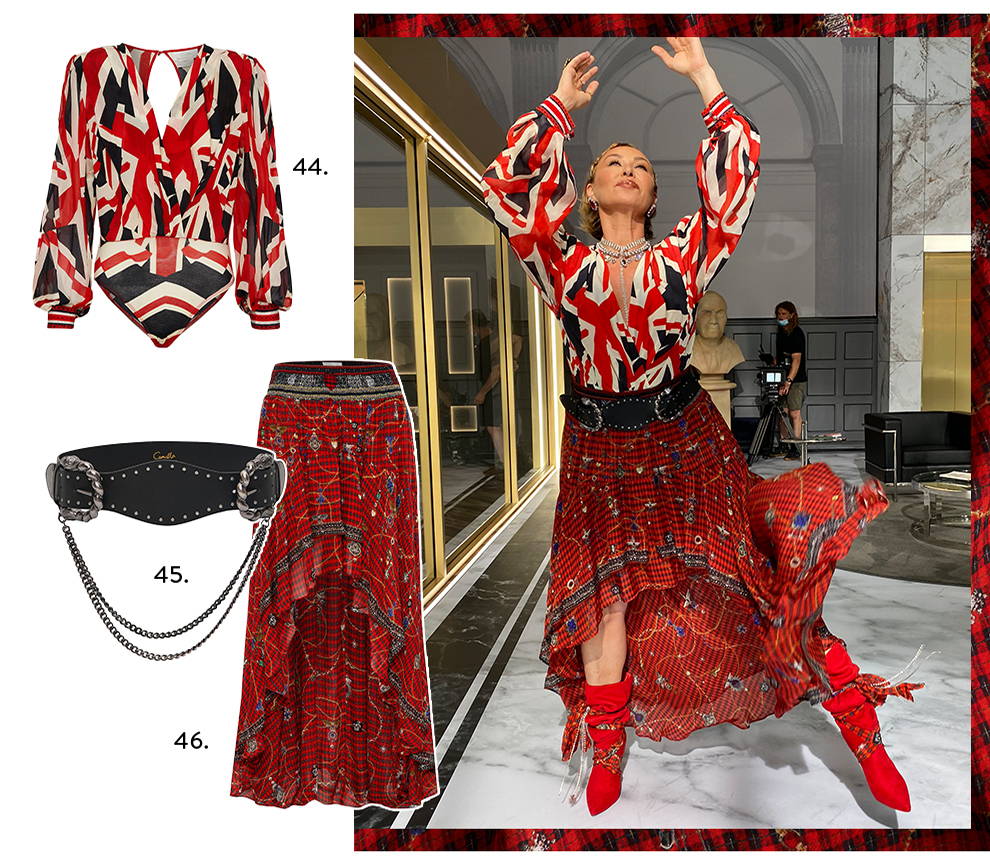 ---
What Camilla Franks Wore Episode Eight

Milla's looks in this episode were a lesson in versatility and variation: first pairing a shaggy faux fur jacket with a matching mustard yellow silk pyjama suit, and then going for fabulous print on fabulous print with moody blues.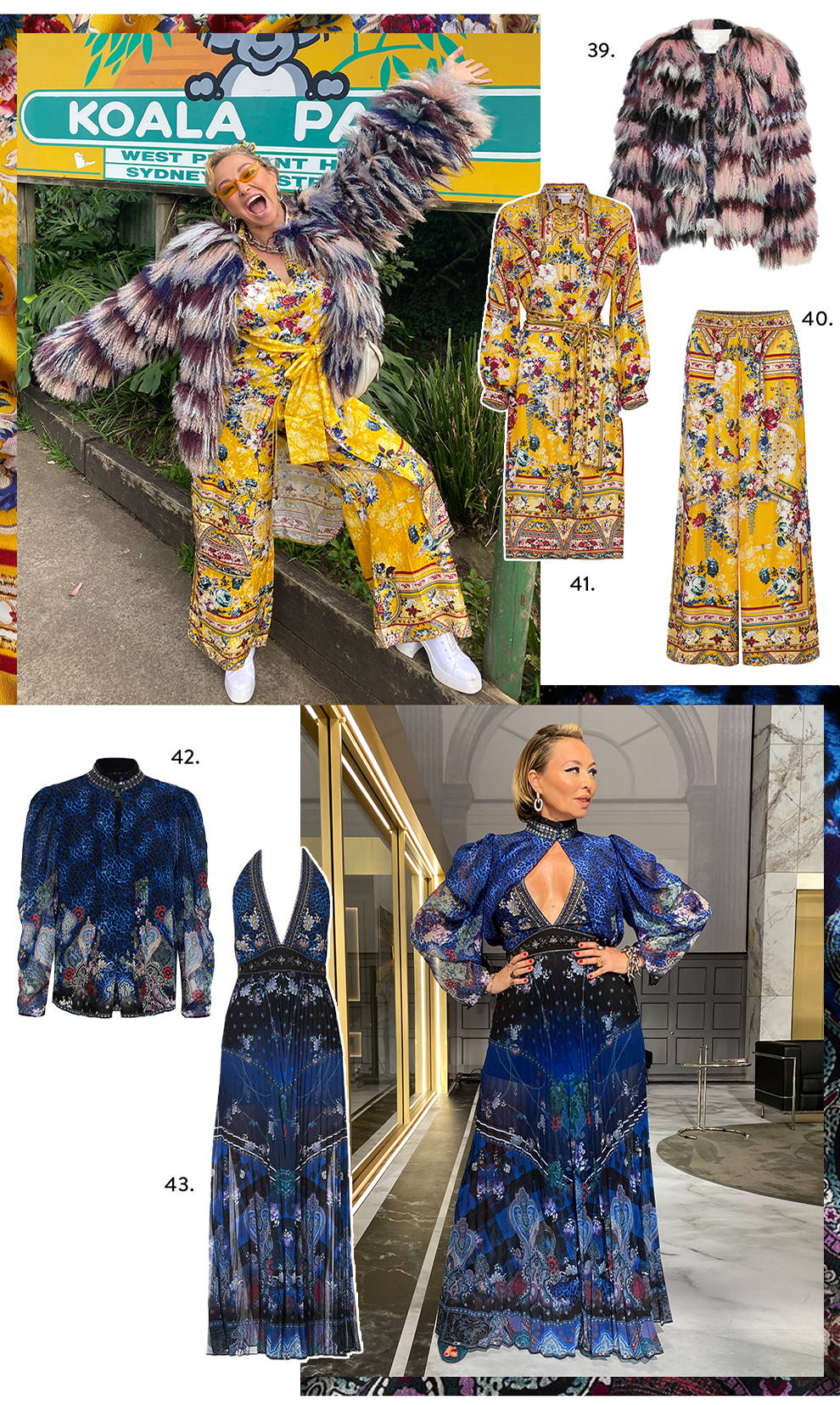 ---
What Camilla Franks Wore Episode Seven

Milla gives us another look at our upcoming collection. Dripping in decadence, this print is inspired by the world of Art Nouveau: all animal print, stylised florals and pretty gemstones.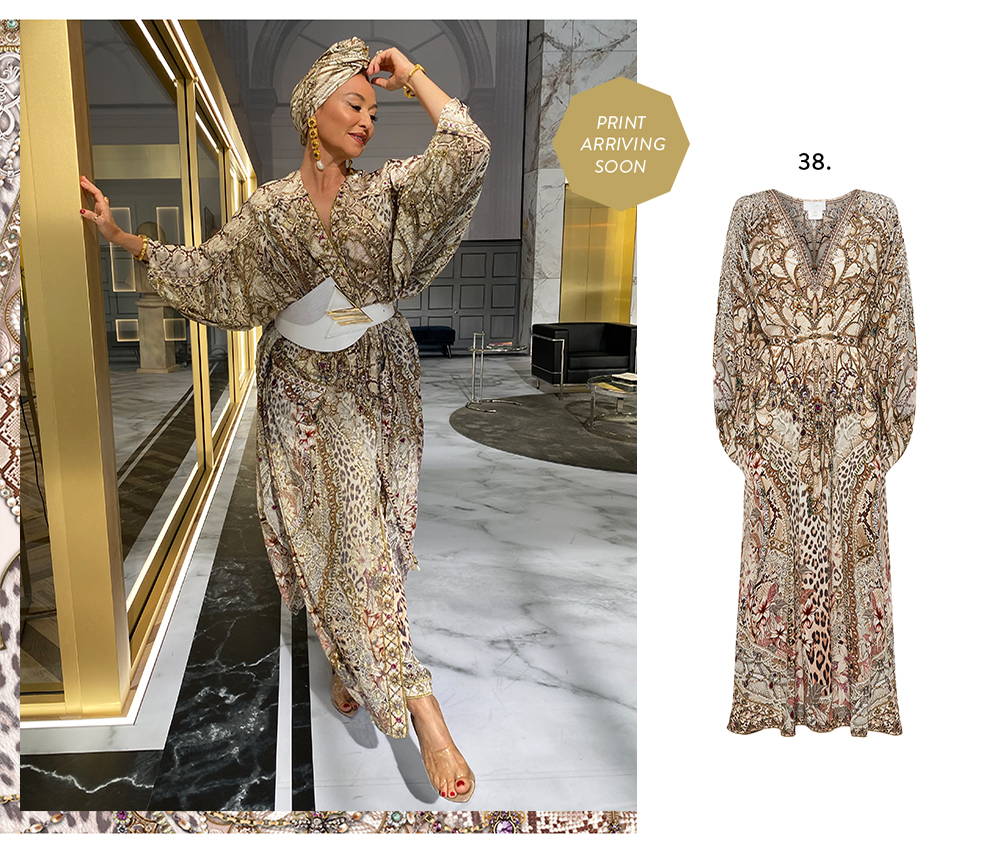 ---
What Camilla Franks Wore Episode Six

Zenwear Active was just the thing to get Milla through another challenge. Printed in a trance of ethereal kaleidoscopic blues and burning orange, this statement jumper is inspired by the opulent Sultan's palace and the secrets hidden behind its walls. In the boardroom she was all business, wearing softly structured suiting in a new season print inspired by the Art Deco era.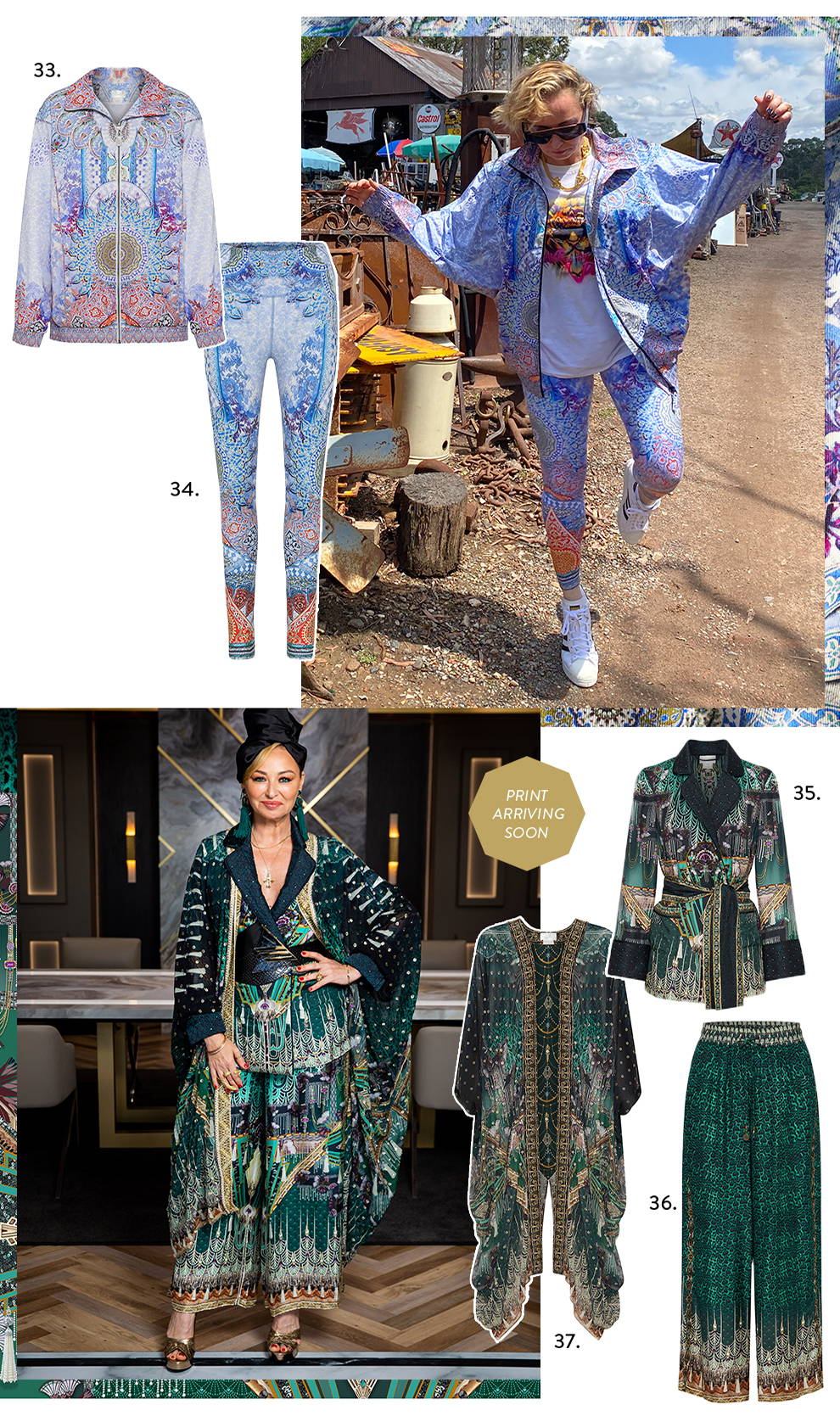 ---
What Camilla Franks Wore Episode Five

Milla bought the drama and started off this episode dressed head-to-toe in the ferocious Bakora print. Inspired by one of our first flirtations with animal print, Bakora has been re-imagined into ultra-comfortable lounge silhouettes. For the boardroom, Camilla draped herself in next season's silks - note the nod to Art Deco.
---
What Camilla Franks Wore Episode Four

Luxe lounge was the mood for the task at Bondi Icebergs, while Mills twirled in tulle for another round of boardroom drama.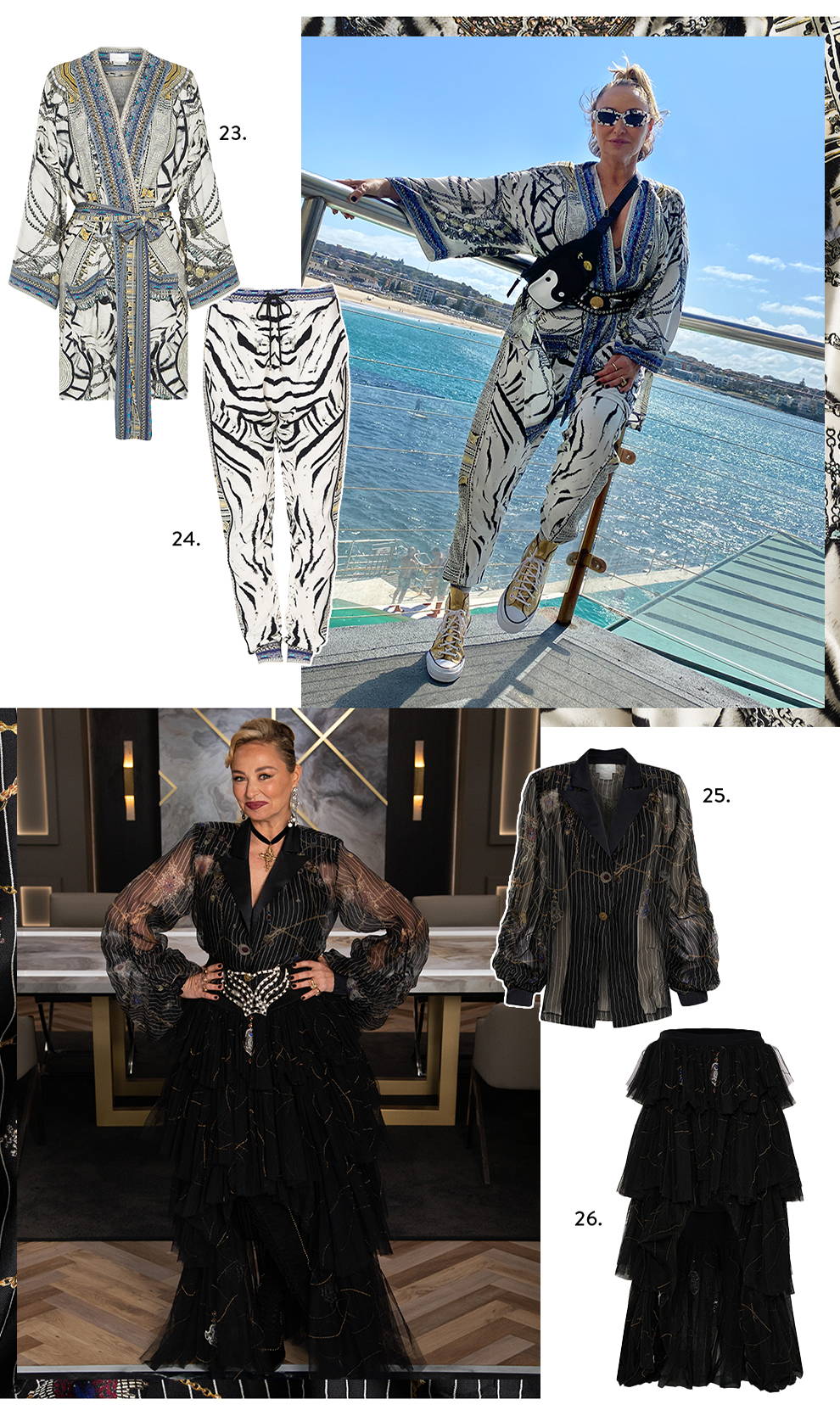 ---
What Camilla Franks Wore Episode Three
Tartans and insignias abound, this pyjama coat is a throwback to the anarchist aristocrats of England.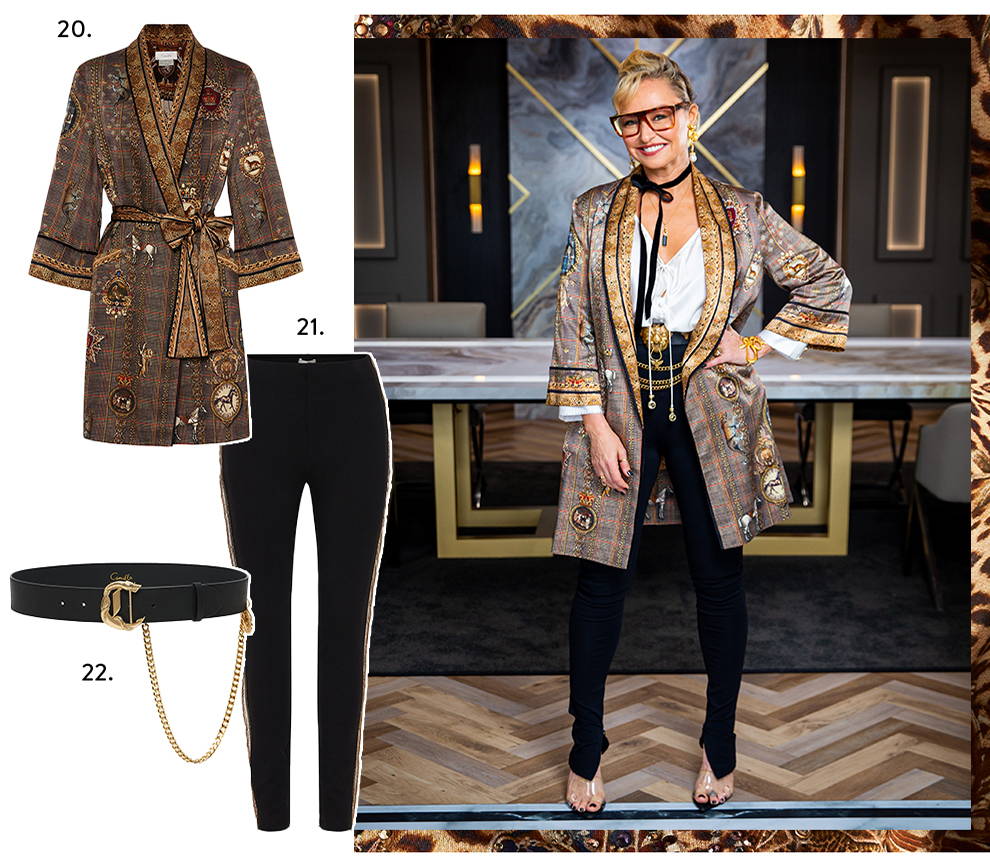 ---
What Camilla Franks Wore Episode Two
In the English countryside lie the tales of the most intriguing kind. These prints are inspired by the studious town of Cambridge, where scrolls and scrolls of ancient academia line the walls of silent libraries.
For the history tour, Camilla wrapped herself up in prints from our 2019 MOTHER collection. Drawing inspiration from the arid Australian outback, MOTHER is a colour-rich mix of eccentric personalities, dreams, and extravagant imagination. The collection shares a poetic dialogue of Australia's diverse Mother nature, the unique Australian  people, flora, fauna, and everything in between.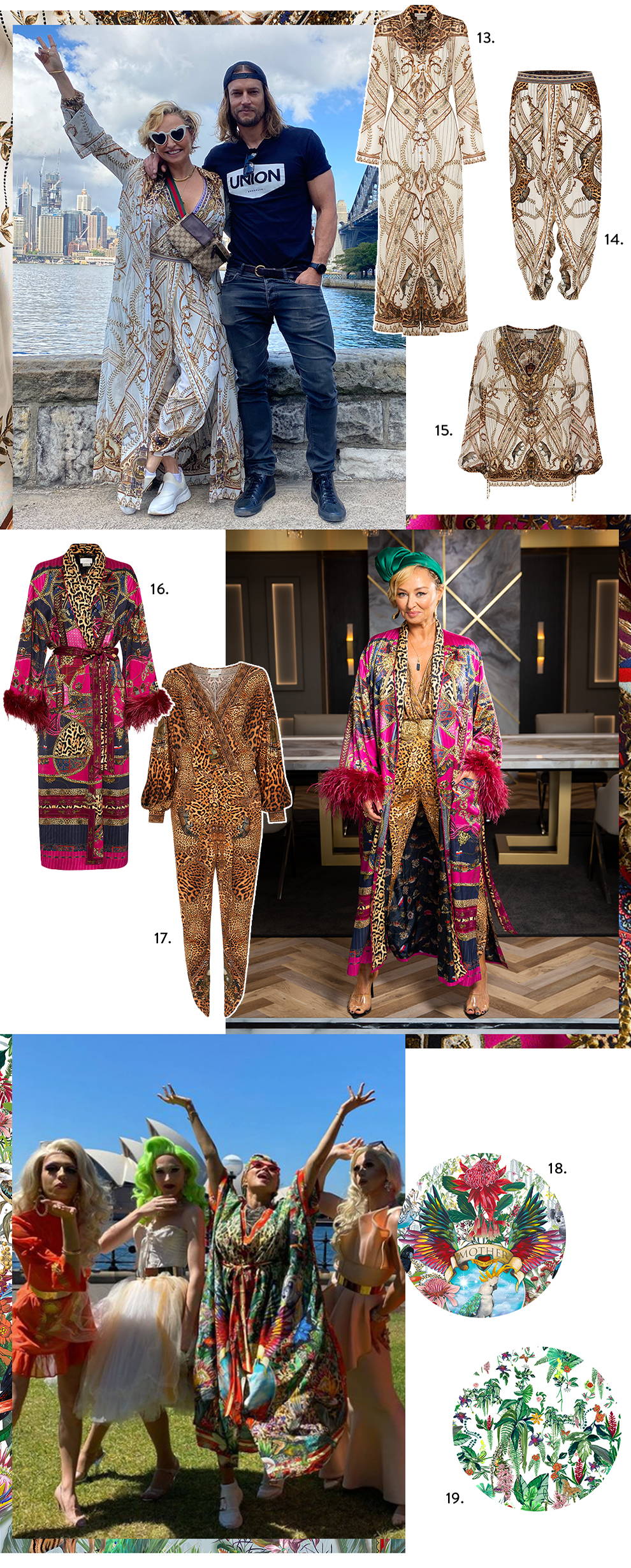 ---
What Camilla Franks Wore Episode One
A poetic celebration of an era which lingers long after its heyday in which I pay homage to the likes of Vivienne Westwood, the Sex Pistols, and a swag of other wildly eccentric characters at the heart of this collection's inspiration and imagery.