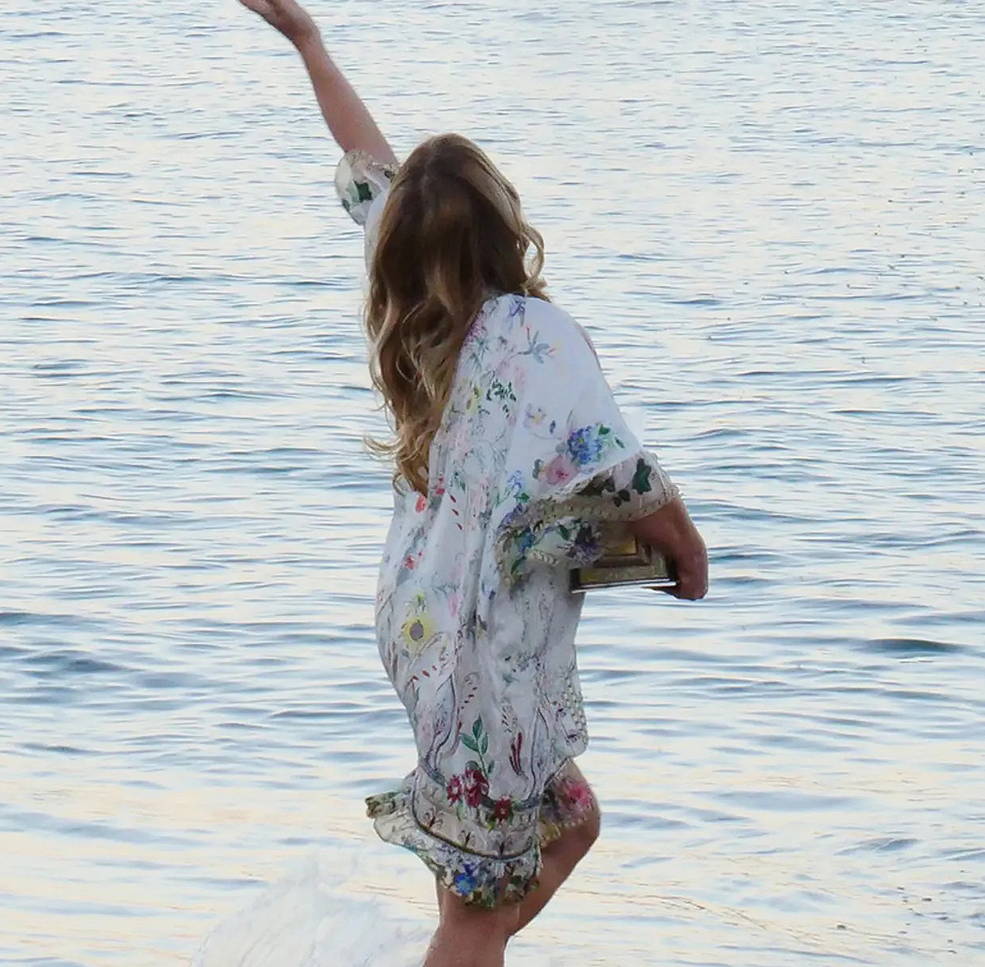 ---
Is there anything a kaftan can't do? Officially the unicorn of the fashion world, it can make you feel more confident, carefree and chic in an instant. 
 
With its innate ability to exude elegance and etherealness simultaneously, whether worn dressed down or over-the-top, it's one of the most versatile pieces of clothing you can own. A symbol of exoticism, it's also an undeniable classic that's been around for decades. No, make that, centuries.
 
These days, it's the go-to for some of the world's most beautiful women, from Beyonce to Goldie Hawn. "Some of our favourite moments have come from stars shining in CAMILLA kaftans," says Milla. "J.Lo, Oprah, Beyonce, Paris Hilton, Vanessa Hudgens… and now, Queen Coolidge!" 



Yes, the kaftan is sprinkling its magic over some of our favourite shows, and one in particular, The White Lotus, where the remarkable Jennifer Coolidge takes centre stage. She radiates glamour at every turn and, what's more, she does it in CAMILLA. As the LA Times recently said of Coolidge, "Like some goddess of the spring or harvest, she embodies abundance, generosity".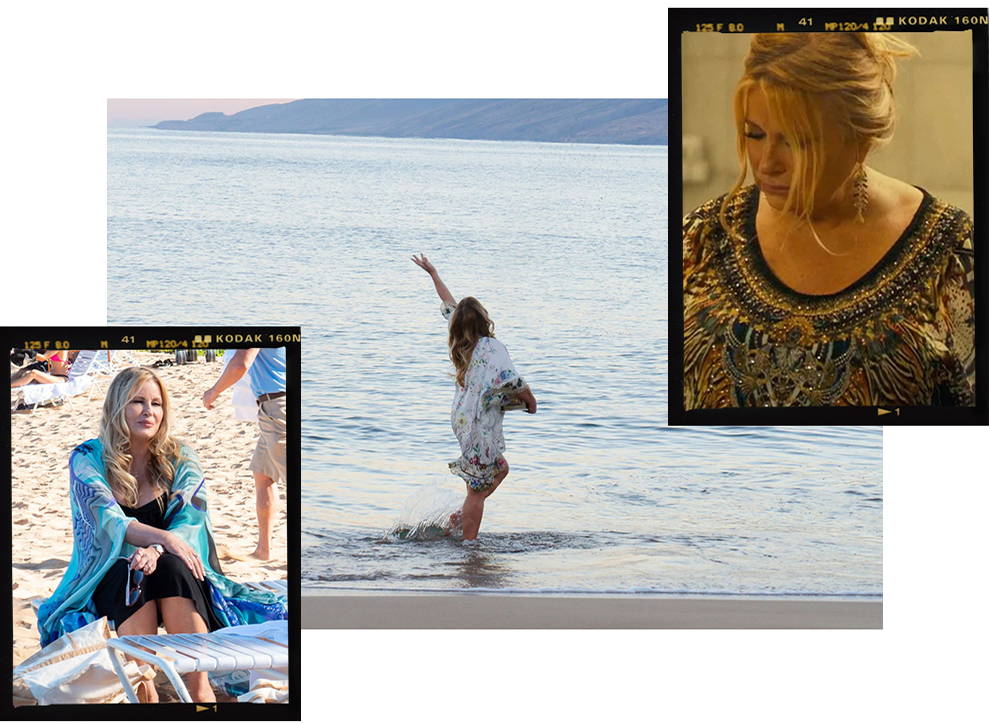 Perhaps as the perfect antidote to lockdown lethargy, Coolidge has reminded women everywhere, of all ages, shapes and sizes, about the power of purposeful dressing, and that swapping out those sweatpants for some sequins and silk, can be utterly transformative. Since the six-part HBO series started streaming on Foxtel, searches for kaftans surged by 61% on the CAMILLA website. 
 
"Fireworks have lit up the CAMILLA sky since Jennifer dazzled screens in The White Lotus," reveals Milla. "She's sprinkled her fairy dust as searches for CAMILLA resort wear surged. Sales of our keepsake kaftans have gained momentum and we've had a chorus of her fans desperate to know what prints and pieces she's wearing. In one scene, Jennifer sparkles in the unicorn print 'Lost Paradise' that we've just resurrected as active wear. How serendipitous!"
 
Alex Bovaird, the costume designer for The White Lotus, is responsible for dressing Coolidge's character, Tanya McQuoid, in a beautiful array of floating kaftans, teamed with showstopping sunglasses and towering wedges. When she discovered a one-of-a-kind CAMILLA kaftan in a store in Costa Mesa, California, she instantly knew she had found what she was looking for. "CAMILLA does something incredibly special, and the pieces imbued Tanya with so much of what I wanted to say – glamour, old-world charm, luxury, beauty, femininity, romance, fun and a kind of sweet girlishness," Bovaird recently revealed to the Sydney Morning Herald.
 
Luxury, glamour, femininity and romance – when it comes to describing our iconic kaftan, we couldn't say it better ourselves.