CAMILLA x
WARLU
In collaboration with the Warlukurlangu Aboriginal Arts Centre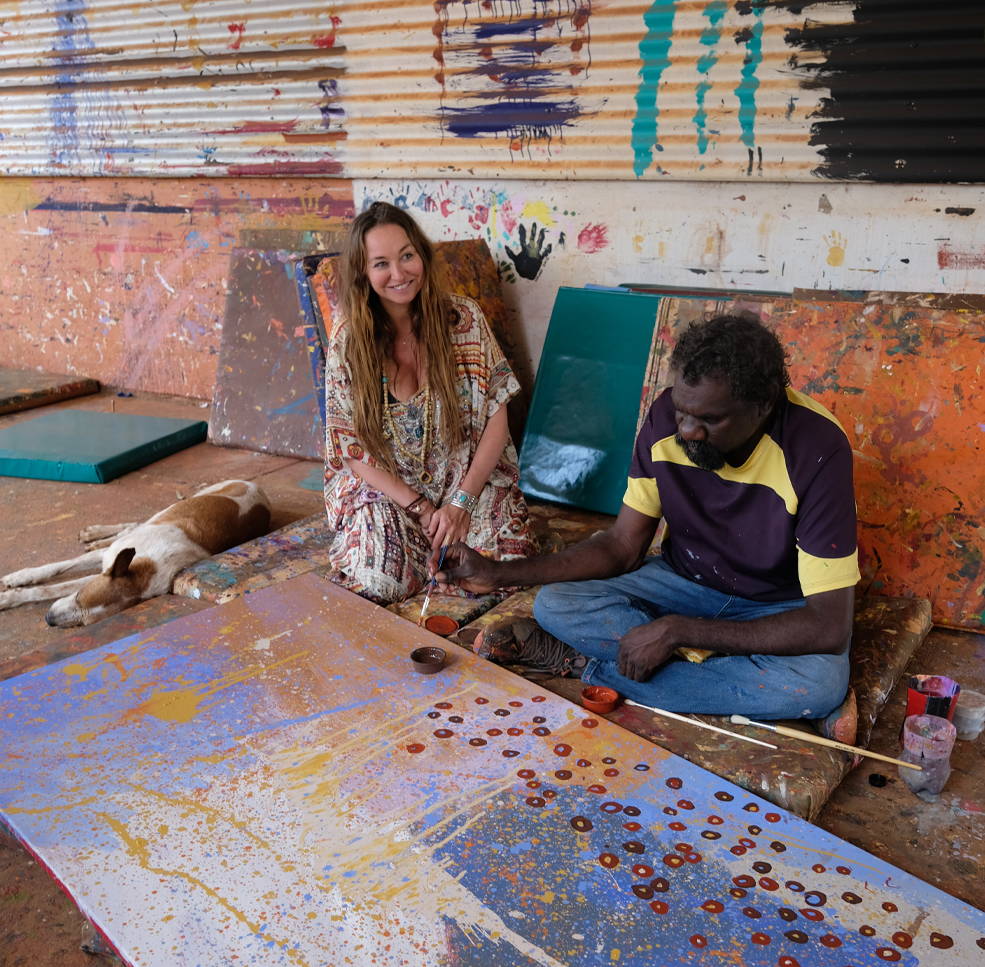 ---
In search of inspiration for CAMILLA's 15 year anniversary collection, creative director Camilla Franks visited the Warlukurlangu art centre in 2018.
Approximately 5 hours north-west of Alice Springs, Warlukurlangu, also known as Warlu, is a contemporary Aboriginal Art Centre that supports remote communities of Yuendumu and Nyirripi.
Camilla met with artists and the centre's management to curate a selection of artworks to form a capsule of collaborative prints for the MOTHER collection.
We wanted to work respectfully with Aboriginal artists and understand the importance of song lines, therefore we sought permission from each individual artist for their permission in collaborating in this way.
The result is a three print capsule collection that both celebrates and honours this beautiful art form with percentages of sales being invested back into the community.
A technicolored jewel sits in the central Australian desert 290km from Alice Springs along the Tanami Highway. One road in, one road out.
The land is an everlasting flat terrain counterpoised by distant piercings of ridges. Here at Warlukurlangu Arts, the pace is quiet, the wind is still. The energy is electric.
Artists from the Yuendumu and Nyirripi communities gather here to bestow their talents and dreamtimes upon canvases. Surrounded by close-knit company and four legged canine muses, they hypnotically paint their masterpieces using vibrant palettes and ancestral techniques.
In a world where almost anything can be replicated and craftsmanship abandoned to accommodate commercial gain, we have collaborated with Warlukurlangu Arts Centre to share their colours with our world.
Authentic. Indisputable. Unrivalled.
You can help save Australia's colour and Protect Aboriginal Art by welcoming a piece of this magic into your world by purchasing from Aboriginal Art Centres around Australia or directly from independent Aboriginal or Torres Straight island artists.