Collaborations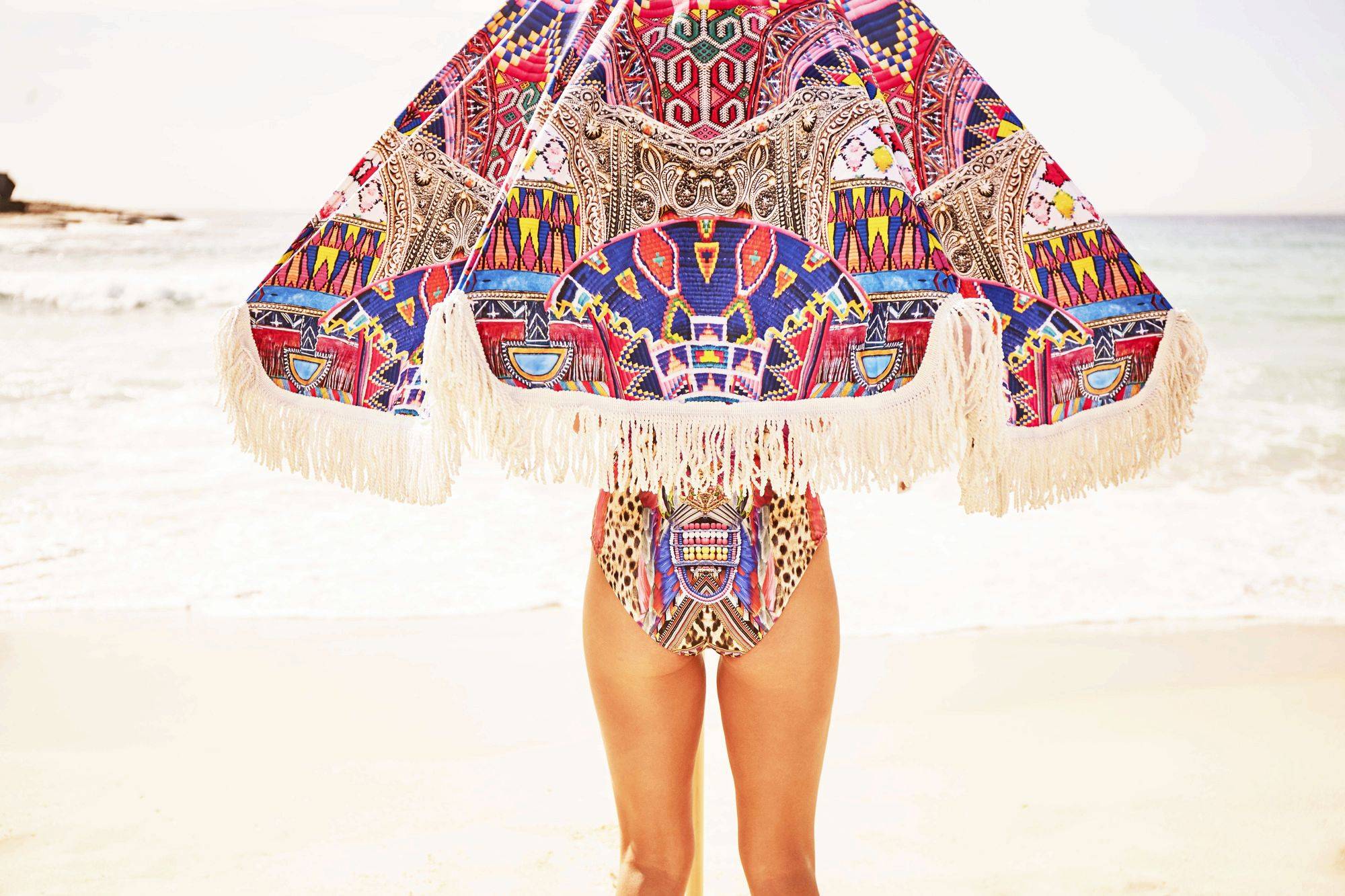 BASIL BANGS
Inspired by the sand, sea and the outdoors, CAMILLA has further expanded the brand's lifestyle offering by collaborating with fellow Australian brand Basil Bangs to introduce a limited edition, premium, print beach umbrella.
basilbangs.com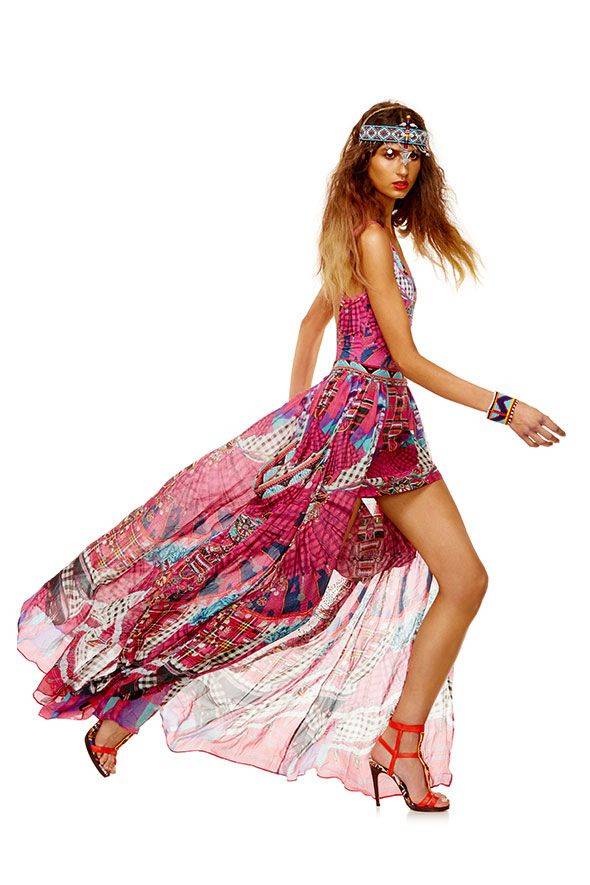 CHRISTIE MURRAY
CAMILLA has collaborated with award winning Australian milliner, Christie Murray, to create a range of unique headpieces for the Spring Racing Season. Says Camilla Franks, "What I love about racing fashion is the invitation to be brave and memorable. It is an opportunity to make a statement and awaken your most adventurous inner spirit."
christiemillinery.com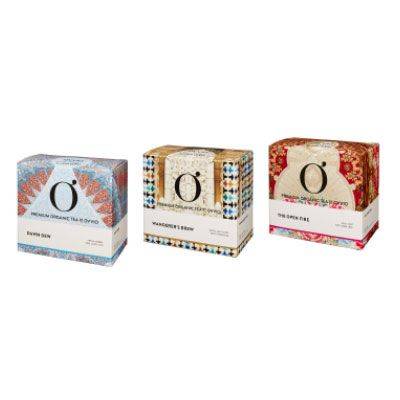 OVVIO
Camilla Franks and Anthia Koullouros, naturopath and founder of OVVIO, have come together to create a OVVIO for CAMILLA tea range. With a Bachelor of Health Science, and Diplomas in Naturopathy, Botanical Medicine, and Herbal Medicine - Anthia has spent over 25 years in the natural health industry. Combining her passionate knowledge and experience in natural remedies, Anthia continues to provide her loyal clients with life-long tools for health and wellbeing by championing food as the ultimate medicine. Each of the three OVVIO for CAMILLA tea blends tell a different story, and offer therapeutic healing benefits. The teas are therapeutically created according to the principles of traditional herbal medicine. The blends offer emotional, physical and mental health benefits – including calmness, energy, clarity, restoration and detoxification. Thoughtfully blended with the highest grade of natural ingredients, the teas are free from artificial and imitation natural flavours, harmful herbicides, pesticides, fertilisers, weedicides and genetic engineering.
EVERY SIP OFFERS A REMEDY FOR HEALTH AND HAPPINESS – HEALING THE WORLD ONE CUP OF TEA AT A TIME.
ovvioorganics.com.au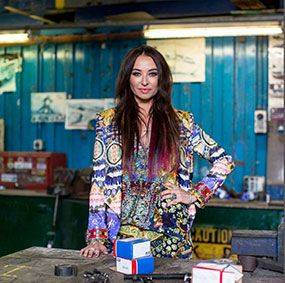 AUSTRAL BRICKS
A unique collaboration aimed to give fashion-conscious Australian homeowners a whole new way to make their mark.
Austral Bricks has been one of Australia's leading brick manufacturers for over one hundred years. Employing pioneering manufacturing technology and innovative environmental protections, Austral's bricks and pavers are specified for architectural and design projects around Australia.
The CAMILLA collection of eight bricks (including three metallic colours) draws upon the beauty Camilla observed in Mexico – the colonial grandeur and cobbled streets of Mexico City; the earthy tones of the Teotihuacan pyramids and Aztec treasures; the vivid symbolism of Frida Kahlo's artworks; and the Spanish-infused culture of Coyoacan and Oaxaca. 
"With Camilla's eye for detail and distinctive design sensibility, we've created a dynamic new collection that really captures the vibrant colours and textures of Mexico," says Brett Ward, General Manger Marketing Brickworks Building Products. 
The resulting Austral Bricks collection is warm and inviting, infused with Camilla's fashion-forward design sense.
australbricks.com.au
POMMERY
POMMERY are our magical champagne partner. Á votre santé!Founded in 1858, Champagne Pommery is a French Champagne house located in Reims.'Still today, I remain true to Madame Pommery's motto: do not imitate anyone, even yourself.' Paul-François Vranken.
vrankenpommery.com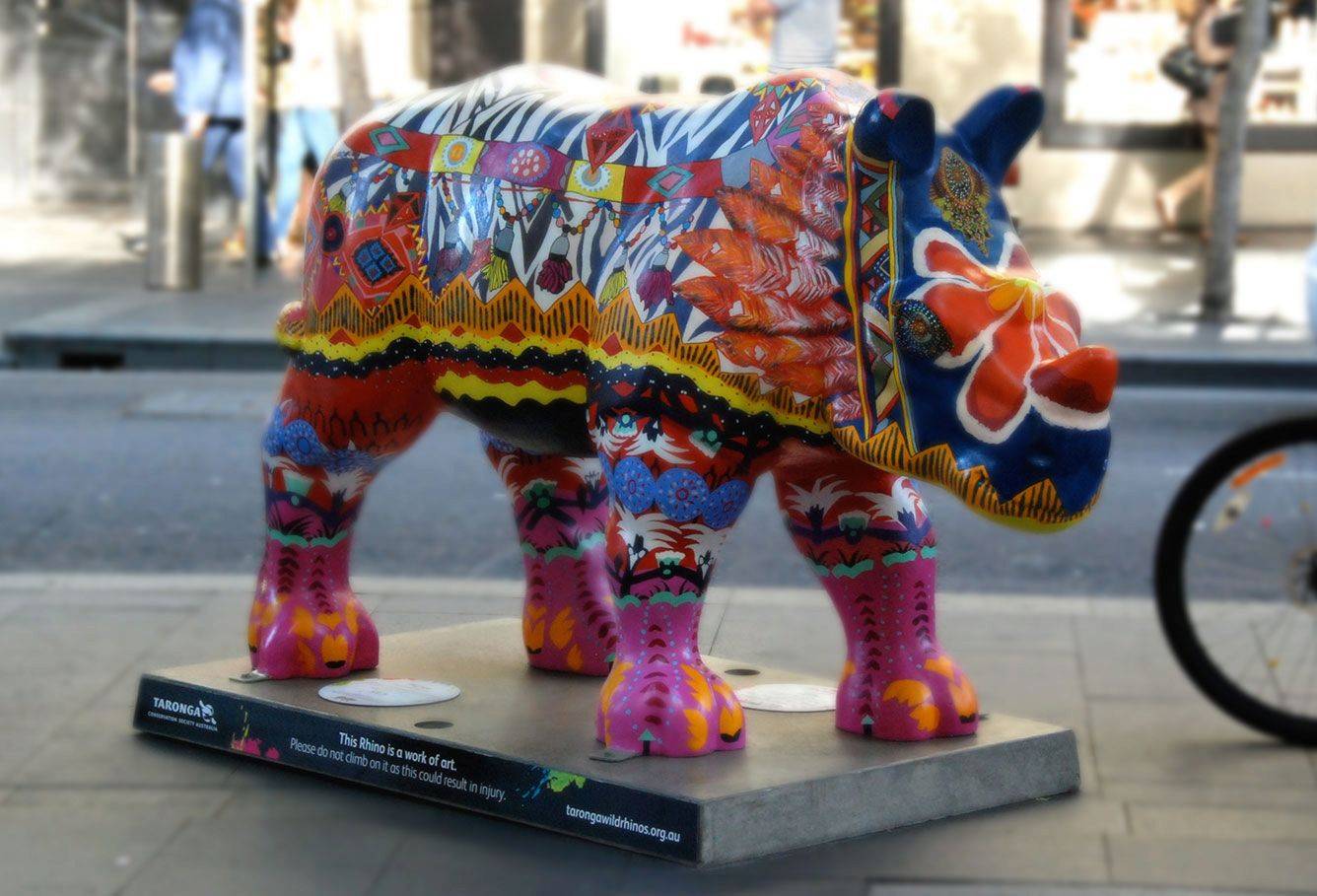 TARONGA ZOO WILD RHINOS PROJECT
Partnering with Taronga Zoo's WILD! Rhino Conservation Program CAMILLA in collaboration with artist Alison See created 'PACHA' an exotic and colourful invocation of CAMILLA's Spring/Summer 2013 Pachamama Collection. The project involved life-size sculptures of rhinoceroses designed and decorated by leading artists, designers, schools and community groups being displayed across Sydney to Taronga Western Plains Zoo in Dubbo. The rhino's were auctioned in May 2014, with all proceeds going towards rhino conservation.
taronga.org.au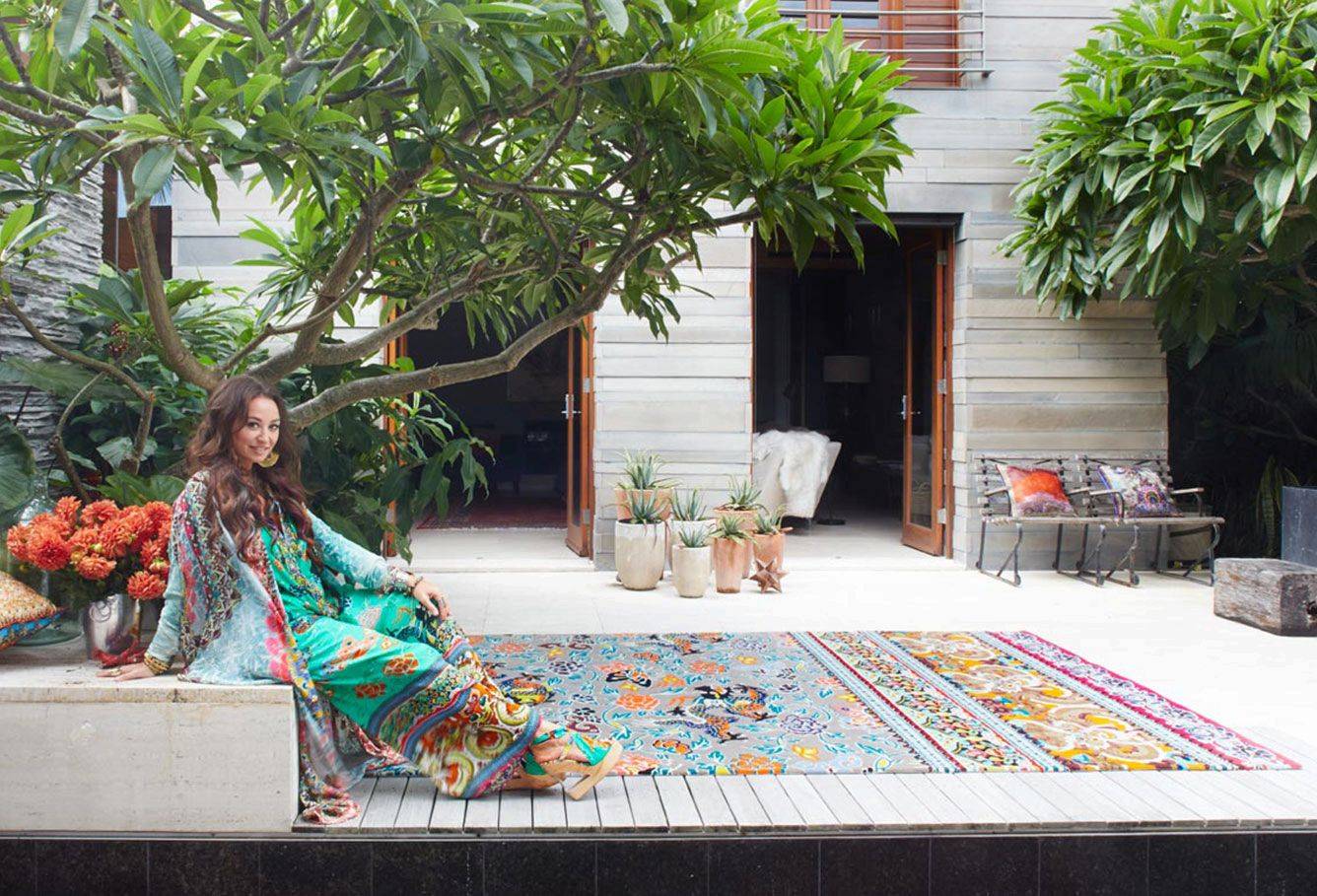 DESIGNER RUGS
Transforming CAMILLA's colourful handmade graphic prints into instantly covetable handmade floor rugs, Designer Rugs' artisans have succeeded in bringing Camilla's unique aesthetic to a new home wares medium. Exploding with colour, the CAMILLA rug collection expands on the themes explored in her Spring Summer 2012 Gypset Collection which was inspired by exotic destinations and the rich architecture of Marrakech, Istanbul and Ibiza. Camilla combines a global sophistication to her whimsical designs, referencing traditional Oriental, Mediterranean and Middle Eastern cultures.
designerrugs.com.au