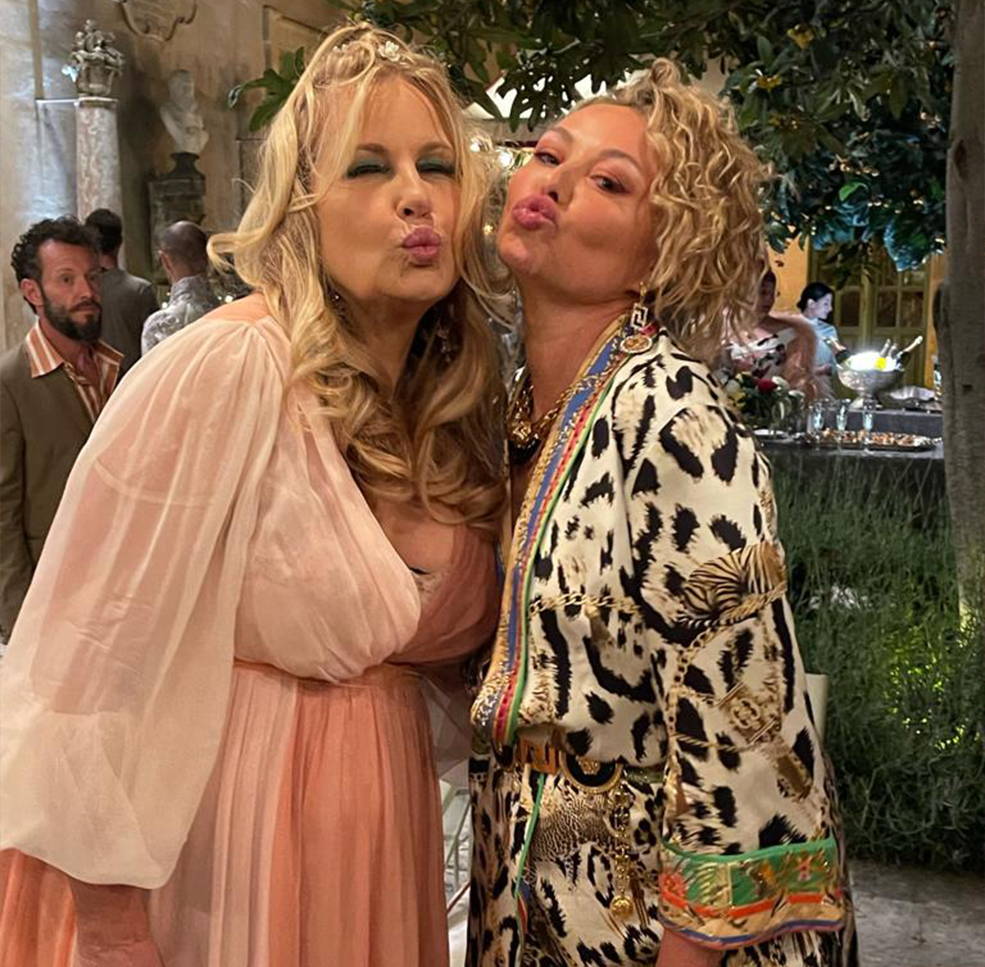 ---
THE WHITE LOTUS EDIT
Fashion and travel are a truly magical combination. At CAMILLA, this is a truth we feel deep within our bones. Just as every journey we take deepens our understanding of the world around us, it also broadens the world we carry within.  

These inner experiences can be made manifest in countless ways – the travel tales of our spirited, globe-trotting founder, Queen Milla, for example, are lovingly woven into each and every hand-painted print – but they have perhaps never been quite so exquisitely expressed as through the artful storylines of ten-time Emmy winner, The White Lotus.  
 
Serendipitously, The White Lotus Costume Designer Alex Bovaird happened on our one-of-a-kind Costa Mesa CAMILLA Boutique in LA, while planning for the show's premiere season. She instantly knew she had found what she was looking for, going on to dress Coolidge's character, Tanya McQuoid in a beautiful array of floating kaftans with showstopping sunglasses and towering wedges.  

Read more: The Kaftan Continues To Reign Supreme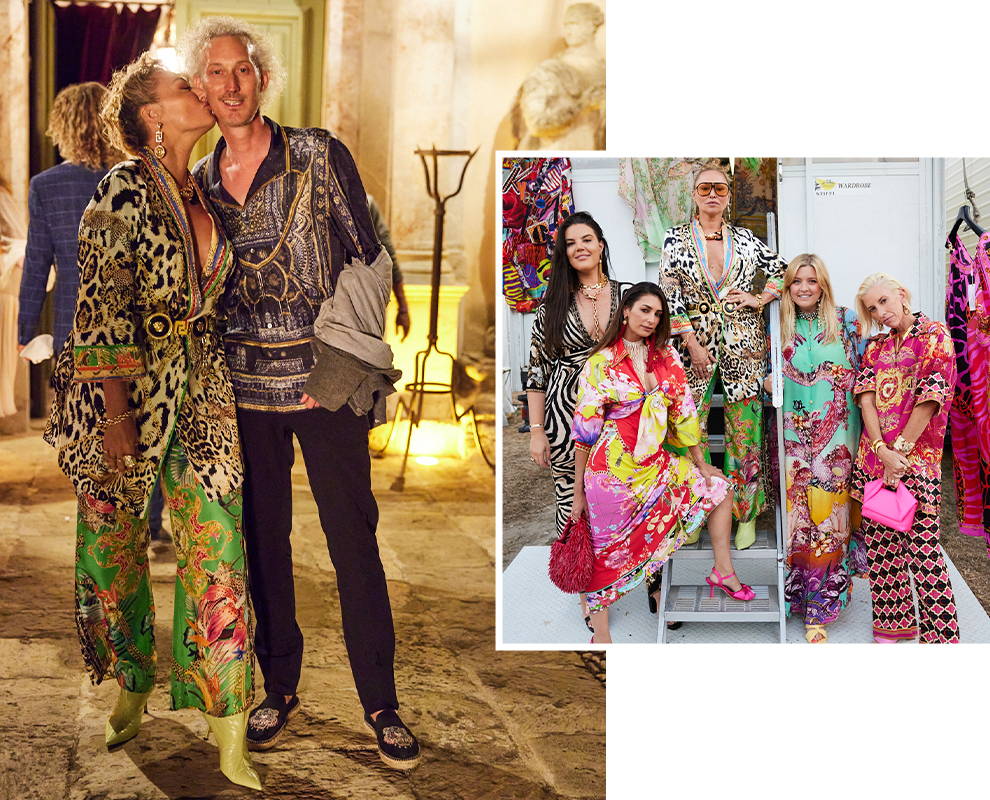 "CAMILLA does something incredibly special, and the pieces imbued Tanya with so much of what I wanted to say – glamour, old-world charm, luxury, beauty, femininity, romance, fun and a kind of sweet girlishness," Bovaird told the Sydney Morning Herald. 
We were honoured to have our designs worn by the resplendent Jennifer Coolidge five times during that first season. What followed was a flurry of international press proclaiming the return of the kaftan (did it ever really leave?)  
"Coolidge has reminded women everywhere, of all ages, shapes and sizes, about the power of purposeful dressing, and that swapping out those sweatpants for some sequins and silk, can be utterly transformative."
Since then, the relationship between Alex, Camilla and our team has only strengthened, leading to a remarkable opportunity to collaborate with the team on costumes for the second season, set in Italy.


The relationship culminated in an inviation for Camilla to join the fun on set at magnificant Villa Palermo as a friend-of-the-crew extra in the decadant party scene.

"The White Lotus is the brainbaby of genius writers, directors, actors, set and costume creators - what an honour to be a part of it," said Camilla Franks.
"The artist in me is fascinated by Costume Designers who craft vivid characters through fashion. So to collaborate with Alex Bovaird on her vision for this new ensemble of iconic characters was riveting."
"The White Lotus has introduced a global audience to CAMILLA resort dressing. Men too are flocking to wearing print, it's such a joyful expression of who you are."
SHOP THE WHITE LOTUS EDIT

Discover some of the extraordinary sartorial on-screen magic we've created in collaboration with Alex and The White Lotus team for season two below, episode by episode.
Camilla's cameo in season two of The White Lotus is making plenty of headlines across TV, radio and digital news media, including features in The Daily Mail, SMH and The Daily Telegraph.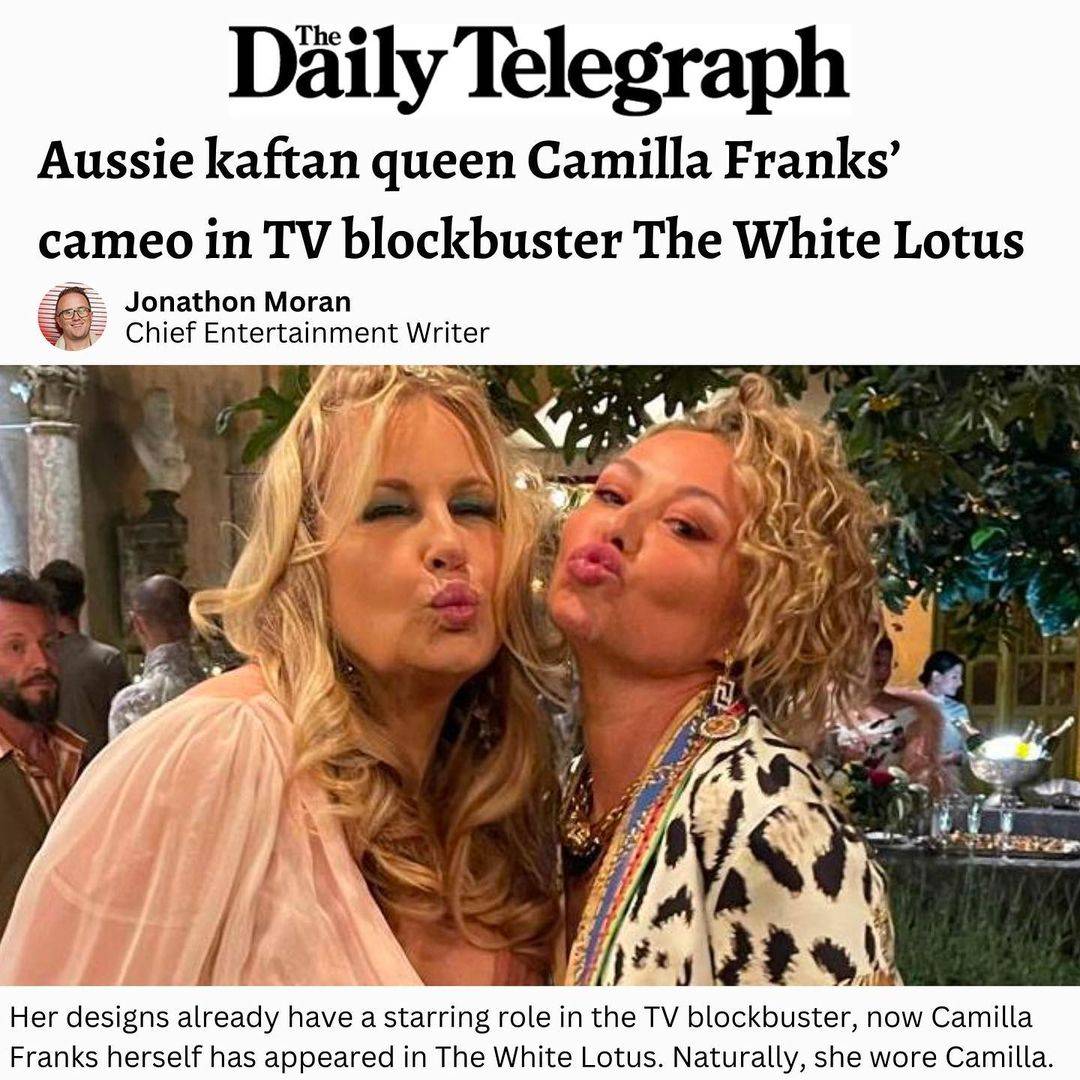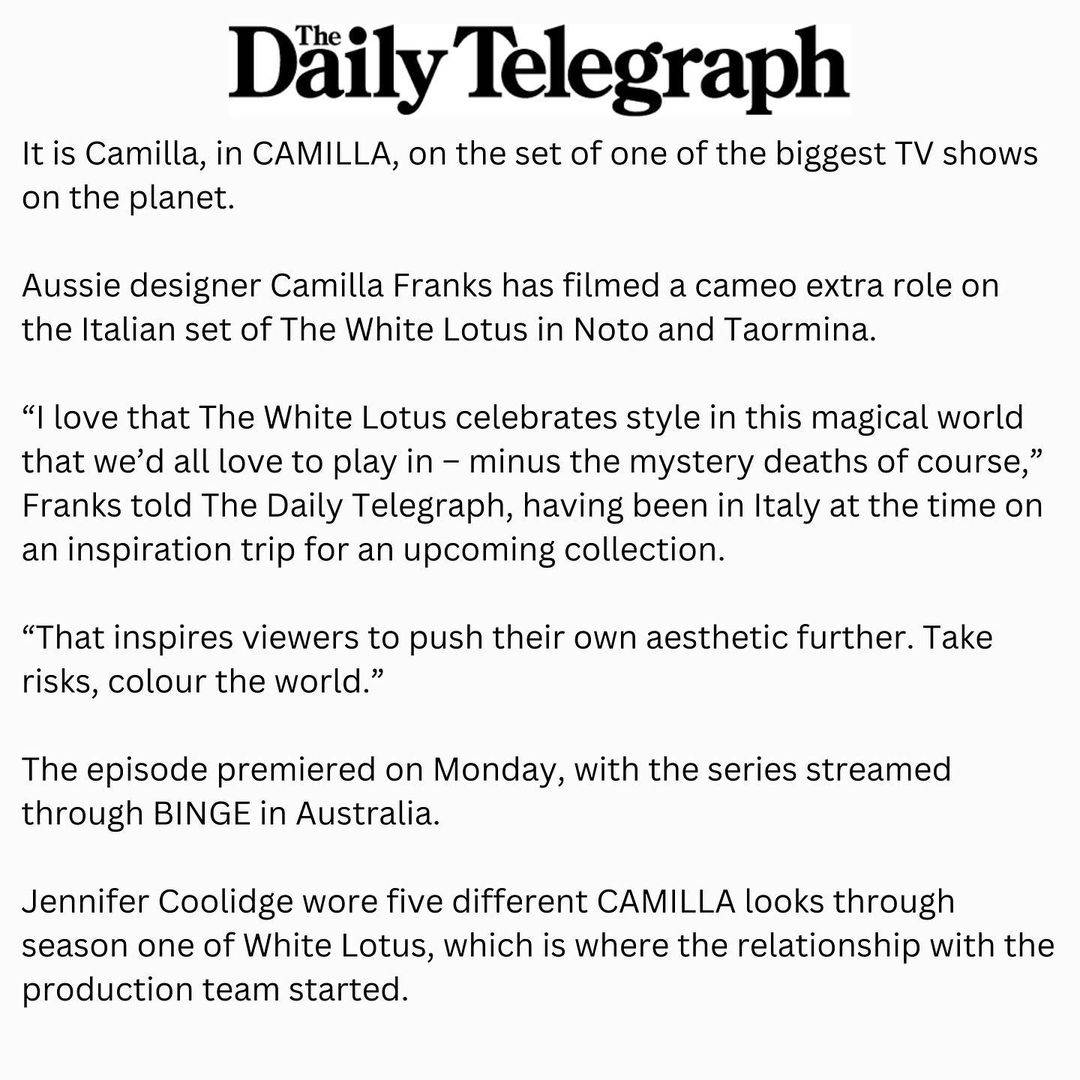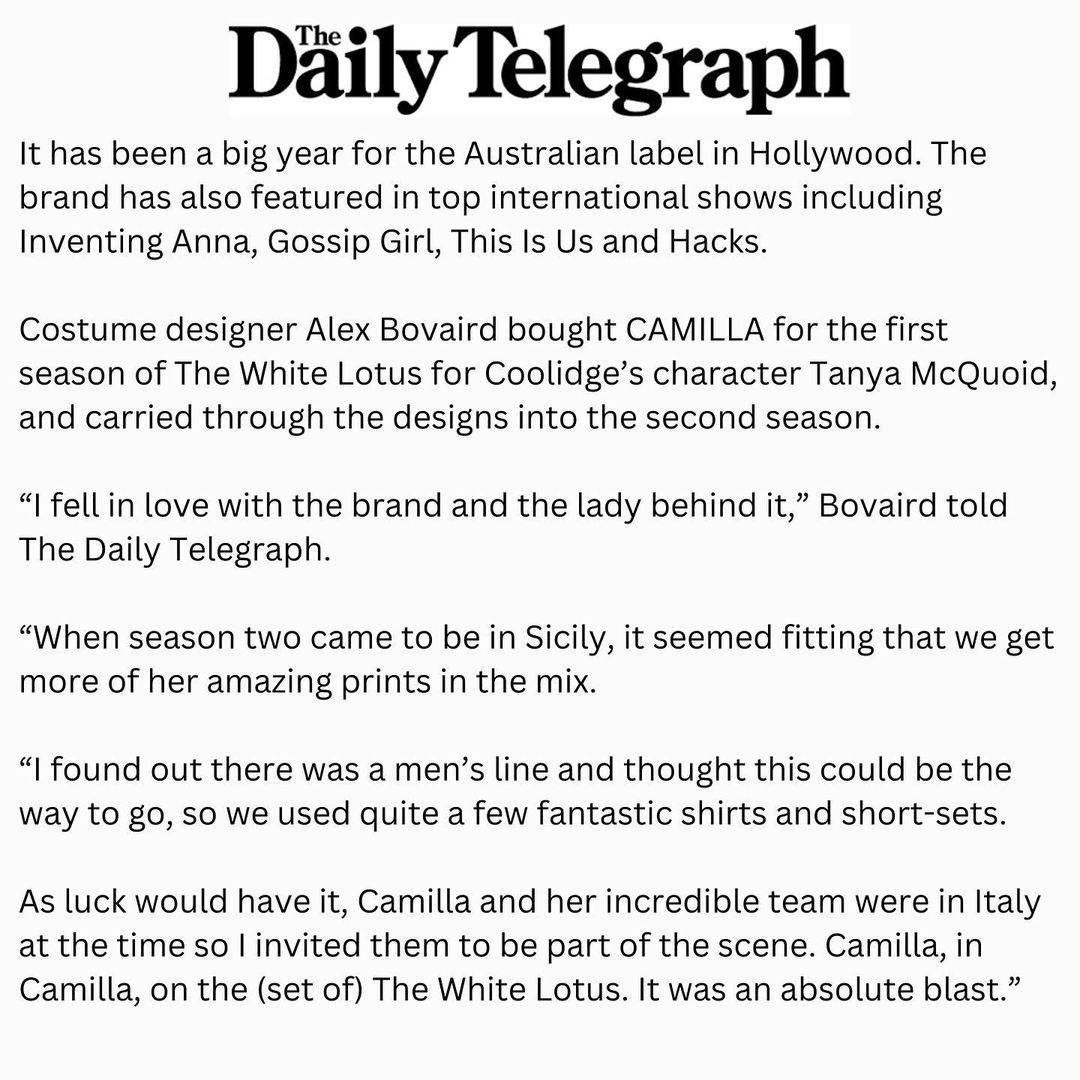 The

White Lotus airs

Sunday

nights at 9pm EST on HBO and HBO Max in

the US. In Australia, episodes are released on BINGE at 

12pm

AEDT

 

each Monday.